Designer pitches iPad gaming wheel
Plastic circle to improve tablet's cornering?
Wacky iPad accessories are slowly starting to surface, with one designer convinced that a steering wheel is what's required if you hope to play games on the Apple tablet.
The iDrift, designed by Michael Greenberg, is essentially two thin, circular plastic halves that fix onto either side on the iPad, turning Apple's tablet into a steering wheel with centrally-placed touchscreen display.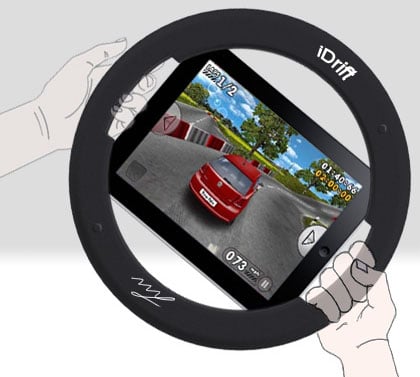 Designer Michael Greenberg's iDrift: better iPad gaming?
But before you howl with laughter at Greenberg's design, remember that Nintendo has launched a similar, if very slightly more technically advanced, peripheral for the Wii: the unimaginatively named Wii Wheel for use with Mario Kart.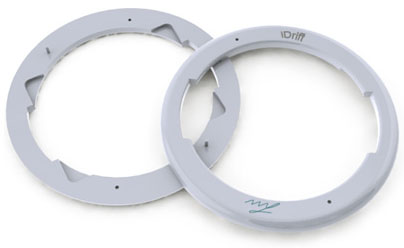 Production costs will be pretty cheap
Greenberg's iDift – if it ever makes it past the conceptual stage – should make holding the iPad while playing driving games slightly easier, we reckon. ®