First Vaio laptop with numberpad hits UK
Es are good... for typists
Sony has crafted yet another good-looking, high-spec Vaio. But this one's different from the others: it's the first Vaio laptop to feature a full-size numerical keypad.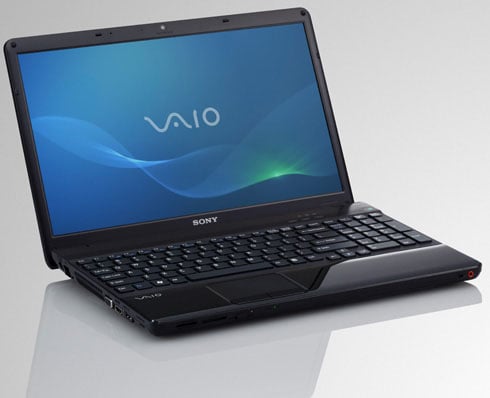 Sony's Vaio E: dedicated keys for letters and numbers
To complement the Vaio E's keyboard, Sony has given the laptop an "extra-narrow bezel" designed to maximise screen space on the 15.5in, 1366 x 768 display. Graphics are handled by AMD's ATI Mobility Radeon HD 5470 chip.
The Intel Core i5-430M processor inside the E is clocked at 2.26GHz, but Intel's Turbo Boost technology lets the chip run at up to 2.53GHz.
Four gigabytes of DDR 3 memory is fitted into the Vaio E as standard. The 500GB HDD spins at 5400rpm. A Blu-ray writer can be fitted as an optional extra, though a DVD re-writer is the standard optical drive.
The Vaio E's other notable features include 802.11n Wi-Fi and Bluetooth 2.1 connectivity. An HDMI port and integrated webcam are also fitted.
Sony will ship the Vaio E later this month. A price hasn't been confirmed. ®