Eco Vaio netbook en route to Blighty
Recycled plastic machine heading this way
The UK will take delivery of an "environmentally friendly" Vaio netbook later this month, Sony has said.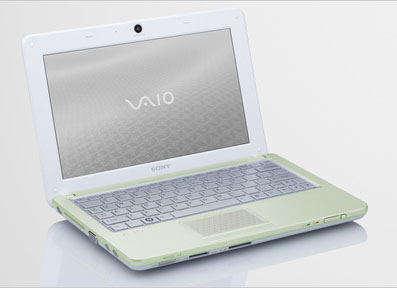 Sony's Vaio W: made of recycled plastics
The Vaio W – unveiled at the Consumer Electronics Show (CES) last month and already available Stateside – is an "eco edition" netbook, Sony said, because the electronics giant has worked hard to reduce the machine's carbon footprint.
Roughly 80 per cent of the Vaio W's plastic parts, including the palm rest and body covers, come from recycled materials, such as a resin recovered from optical disc manufacturing.
And Sony won't just wrap the machine in a huge cardboard box, bundle paper user manuals and then wrap the whole thing in plastic, oh no.
The Vaio W will ship in an "environmentally friendly and stylish" brown carry bag. The bag's outer is made of recycled plastic bottles.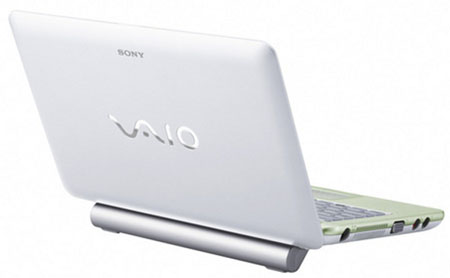 Shipped in a cardboard box bag made of plastic bottles
But enough of the Vaio W's eco credentials, what about its technical credentials?
The 10.1in, 1366 x 768 resolution display is paired with a 1.6GHz Intel Atom N450 processor and 1GB of memory. The netbook has a 250GB HDD.
The Windows 7-based machine has an integrated webcam and connects to the web over 803.11n Wi-Fi. Bluetooth support is included, and slots for SD and Memory Stick Duo cards sit on the machine's front.
Sony's eco-friendly Vaio W will be available here later this month, but a UK price has yet to be set. ®