Nikon names world's slimmest 10x zoom shooter
Coolpix pair presented
Nikon has developed what it claims is the world's slimmest compact camera with a wide-angle lens and 10x optical zoom.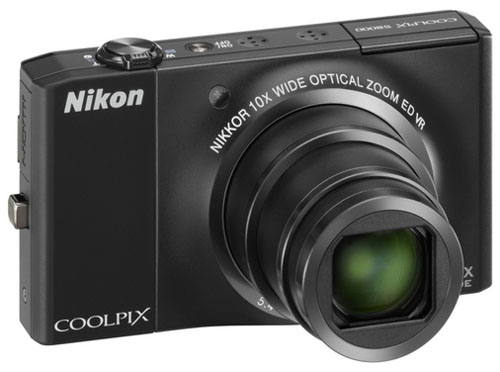 Nikon's S8000 Coolpix: slim body, 10x optical zoom
The S8000 Coolpix measures 27.3mm from front to back and manages to cram in a 3in LCD screen.
Images snapped on the S8000's 14.2Mp image sensor are fed through not one but four anti-shake modes to filter out any evidence of trembling hands.
Register Hardware likes the sound of the S8000's Creative Slider mode, which lets you adjust image brightness, saturation and colour tone using a simplistic "Rotary Multi Selector".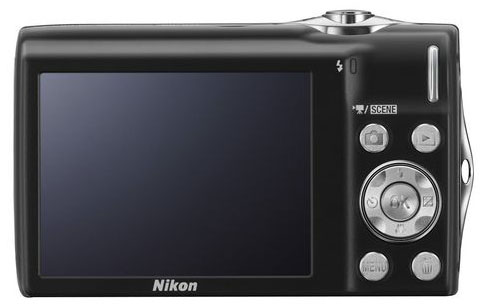 3in LCD on the back
HD video – well, 720p – can also be captured at up to 30fps on the S8000, Nikon added.
The Coolpix S8000 will be available in black, brown and "champagne silver" throughout the UK later this month, priced at £250.
If the S8000 doesn't tickle your creative taste buds, then Nikon also plans to release the "ultimate" all-rounder compact in March.
The S3000 Coolpix is significantly slimmer than the S8000 at 19mm, but S3000 buyers must make do with only a 4x optical wide-angle zoom lens. The camera sports a 12Mp image sensor.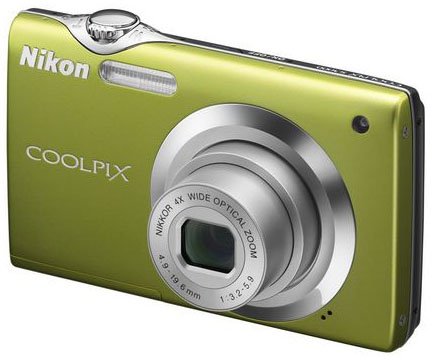 Nikon's S3000 Coolpix: an all-rounder compact
A 2.7in display lurks around the S3000's rear and the same four anti-blur modes found on the S8000 have been integrated into the S3000.
It's worth noting that the S3000 cannot capture video.
The camera's other notable features include smile recognition, 16 pre-set shooting modes and your choice of black, "champagne silver", red, blue, orange, magenta or green body colours.
Nikon's S3000 Coolpix will cost around £110. ®