This article is more than 1 year old
Sonos ZonePlayer S5
Sonic boon?
We did encounter the odd wireless dropout – never for long, and it always reconnected itself. We never quite worked out if this was an issue with the Sonos system or our wireless network and although it wasn't disastrous, it was certainly irritating. However, the S5 made up for this occasional glitch with the quality of its sound, which is really very impressive. The midrange is expressive and open and while the top end can sound just a smidgeon shut-in on occasion, it's really nothing to worry about at this price.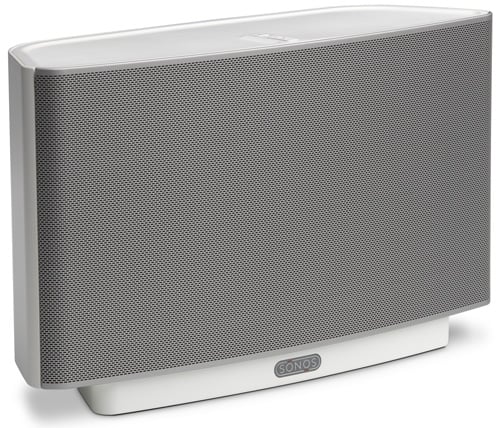 Intuitive operation and sounds great
Bass isn't super deep but has a decent punch and it's reasonably tight too. It doesn't distort either until you push it right to the max – even then the bass remains tight and controlled, though the treble starts to get a bit harsh. It certainly stands comparison with many of the better quality iPod docks we've heard and while it may not quite match the full range of B&W's award-laden Zeppelin, but it's not far off. Not far at all.
Verdict
Once you've got it up and running, the Sonos system is an excellent way to pipe your music around the house without having to rewire it. The sound is impressive for such a compact unit and easily stands up with its nearest rivals towards the higher end of the iPod dock market. Furthermore, it offers an increasingly impressive armoury of music source options and, as such, remains the wireless streaming system to beat. ®
More Networked Music Gear Reviews…

Logitech
Squeezebox Radio

Pure
Sensia

Sony Gigajuke
NAS-SC500PK

Pure
Evoke Flow

Sonos ZonePlayer S5
This amp/speaker combo offers the best value yet from the Sonos wireless music stable.
Price:
S5 £350, Zonebridge 100 £79, CR200 controller £275 RRP