This article is more than 1 year old
Schwartz goes all of a Twitter
He goes in style - oddly
Jonathan Schwartz, now the ex-CEO of Oracle-owned Sun, went in the same way as he ran the company, oddly: he tweeted a haiku to his followers.
With an impish sense of humour he wrote:
Today's my last day at Sun. I'll miss it. Seems only fitting to end on a #haiku. Financial crisis/ Stalled too many customers/ CEO no more
He'd previously written a blog which struck a profound note of farewell.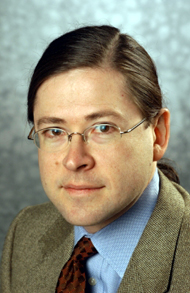 Schwartz was a Marmite(*) CEO; people either loved him or couldn't stand him. He could certainly talk the CEO talk, giving complex and logical presentations, and was never threatened in his role at Sun even though company revenues under his reign tumbled steadily downhill.
But doubts steadily grew about whether he could walk the CEO walk, especially now as Oracle's CEO Larry Ellison is taking an axe to Sun's back office processes and instituting order in what is beginning to look like chaos.
Schwartz's decisions to enter the open source software route, and rely on orders for IT systems using applications developed using free Sun software has been much criticised. The fact that Sun had to be bought to get out of its troubles is a great big critical judgement on his strategy. It was clearly wrong and Sun was far too big a company to prosper on the open source software-derived revenues, however great the technological expertise of its engineers - and with products like the 7000 Open Storage line and ZFS they could be very, very good indeed.
Ellison seems to want Scott McNealy - the Sun chairman - to stay on in some role at Oracle, but not the pony-tailed CEO that McNealy appointed to succeed himself as CEO.
It seems unlikely that Schwartz will write the following haiku:
Revenues Shrank/As I gave software away/ Customers right; me wrong.
®
* Marmite is a savoury spread in the UK, like Vegemite in Australia, which people find either disgusting or delicious.