Sony 'actively thinking' about PSN access fee
Time to cough up?
The possibility that PlayStation owners could be forced to pay for access the console's online network has reared its ugly head again, following comments by a Sony executive.
In a recent interview, Peter Dille, Senior VP of marketing and PlayStation Network at Sony Computer Entertainment America, admitted that the company is still considering implementing a PSN access fee.
Charging gamers to access PSN is "something that we're actively thinking about", Dille told gaming website IGN.
Sony boss Kaz Hirai has talked about the possibility of a PSN access fee in the past.
The PSN is described as "a free-to-access interactive environment where you can play online games, chat to friends and family around the world and surf the web". Charges apply for some content.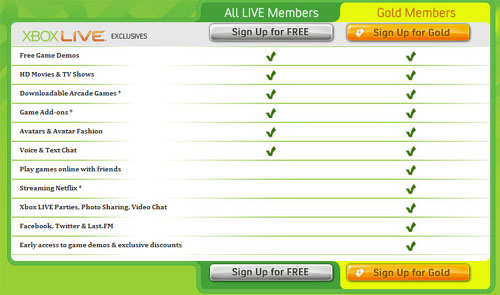 Some areas of Xbox Live charge a fee
Access to Microsoft's rival online service, Xbox Live, is free, though gamers must buy a Gold membership pass to access premium content and services.
Dille stated that he had "no announcements at this point in time" to make regarding possible implementation of a PSN access fee. ®