This article is more than 1 year old
Directgov kids' site apes explosive gay porn brand
When Buster gonads Worlds collide
Updated The homepage of the children's section of Directgov currently sports an unfortunate banner by the name of Buster's World, which just so happens to be the name of a gay porn fetish site.
The Register has contacted the Department for Children, Schools and Families to ask if it was aware that youngsters could innocently search for its DirectgovKids site only to be greeted with "Bustersworld... an adult content website dealing with male pornography and fetish content."
Currently, the porn site is the number one hit via Google when searching for "Busters World" with results unfiltered.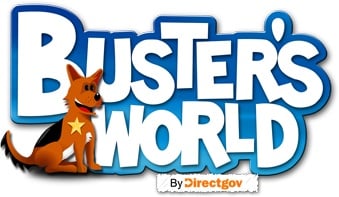 Friendly Buster
A flustered DCSF spokesman told us that the government was unaware of the site, but couldn't provide any immediate comment on Directgov's PR gaffe.
In DirectgovKids world, Buster is a friendly, tail-wagging dog that wears a sheriff's badge and guides children around the site. It contains basic information about different government policies and services and also has games, a parents' area and teachers' area.
Sadly for the DCSF, Buster's World doesn't only apply to a chummy canine bounding around the interwebs and helping children better understand how Blighty's government works. There's a porn site containing gay chaps getting their kicks from some balloons too.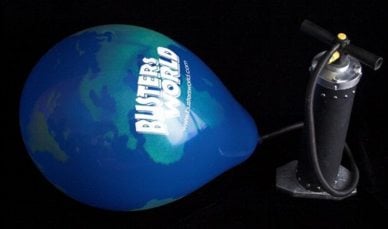 Fruity Buster
"[My] 6yr old tells me she was on Busters World at school - Googled to have a look OMG!!!," wrote a mum of two kids on her More4mums Twitter account yesterday, which was subsequently picked up by a blogger at The Drum.
"Who at Direct Gov thought that the domain name of a gay porn site was a good idea for their Kids portal??", she reasonably asked.
DirectgovKids launched in March 2007. It's not clear if Buster's World was added at a later point.
Meanwhile, US-based BustersWorld.com has been around considerably longer. It was registered by BigBoys Balloons in January 2000. ®
Update
A spokesman at the DCSF gave us this statement:
The naming of this webpage was clearly a mistake and we regret that the supplier's usual thorough checking procedures when creating web content seem to have failed. When this was brought to our attention we urgently took the site down, pending a rename, to avoid any further issues.

The name concerned was new and had not yet been promoted widely to young people.

The safety of children on the internet is of paramount importance and we will be looking at the procedures of our suppliers to ensure this does not happen again.