Top flight outsourcing firm Tata Consulting Services appeared to have lost control of its website to hackers today, with the domain apparently being touted for sale.
The Washington Post reported that the site had fallen prey to a DNS hijack over the weekend.
A report in Times of India this morning said that hackers had changed the domain name, but that the company had successfully restored the site.
However, as of half three today, from where we were sitting the site was still showing the "for sale" notice, in both French and English, suggesting Tata's fix had not taken.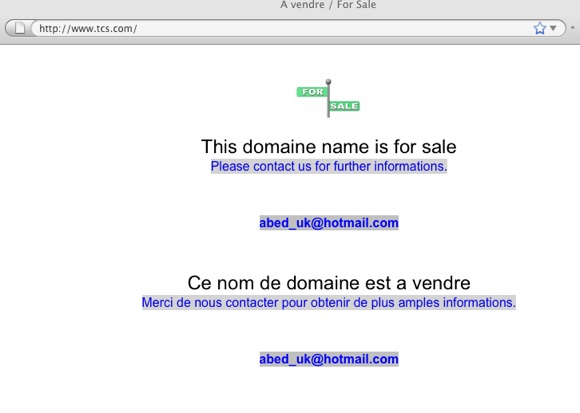 The Post's report, which was sourced from TechCrunch, noted that some commenters seemed to be seeing a restored site, while others were seeing the hacked version.
All the reports we've seen note TCS's credentials as a supplier of security services.
We called Tata's office in London to see if staff there could throw any light on the matter. They have yet to call back. ®