Toshiba is to take on LaCie, Western Digital, Seagate and all the other HDD sellers offering drives designed to be hooked up to an HD TV.
The Story TV+ is set to ship in Q3 and will contain 1-2TB of 3.5in HDD storage. Content can be copied onto the drive through its USB 2.0 port - or from cards slipped into its SDHC slot.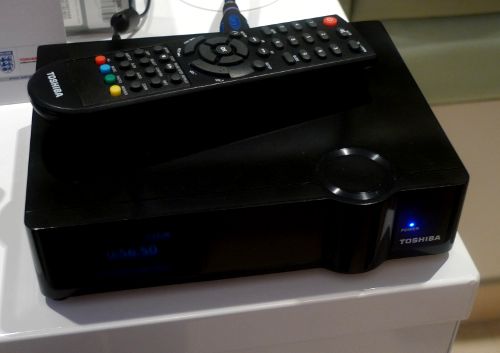 Toshiba's Story TV+: content source for your telly...
You'll be able to pull material from network stores and the internet thanks to the integrated Ethernet port. It'll also have wireless. The device's spec has yet to be finalised, so Toshiba staffers couldn't say whether the TV+ will have 802.11b/g or 802.11n. Either way, Wi-Fi will be implemented by bundling a dongle that'll slip into a dedicated secondary USB port.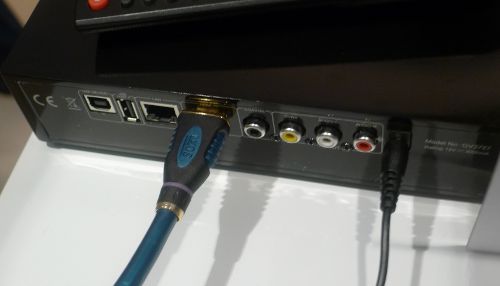 ...be it HD or SD
It will, however, pump out pictures at up to 1080p resolution, through its HDMI port. It also has component-video output for folk with old tellies. It has co-ax digital audio out too.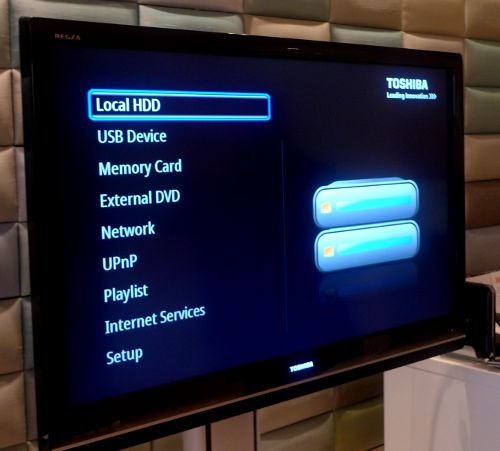 Basic: the main UI
The TV+ has a display of its own: a small, 2in-or-so LCD panel that replicates the UI presented on the main screen.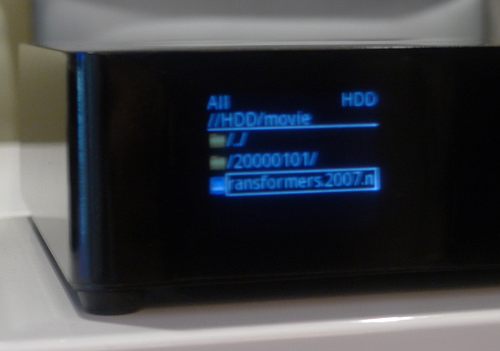 The TV+ has its own screen too
It's much too early to talk about pricing, Toshiba told us. ®