This article is more than 1 year old
Cloud Engines Pogoplug 2
Build your own online file store
Review Pogoplug - now in its second incarnation - is the kind of gadgets 'real' geeks hate. It's brightly coloured - an awful white and pink combo; not a plus point - it's consumer friendly and, when all is said and done, it's just a network adaptor for hard drives.
Why work a weeny, girly gadget when you can maintain an enormous, manly Nas box?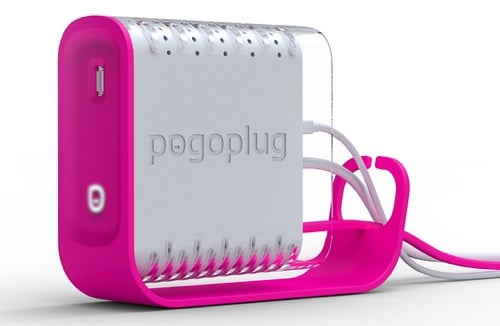 Cloud Engines' Pogoplug: not macho
One reason: you don't want a noise monster blowing hard in the corner of your room. Another is the way Pogoplug makes accessing and sharing connected drives over the internet so easy.
And - geeks, please note - it runs Linux and has already spawned a community of hackers who've installed their own distro and apps on top.
But Pogoplug isn't really aimed at Nas boxers. It's aimed at ordinary folk who have a stack of photos, documents and videos that they'd like to make available so Granny can see the latest snaps of the kids.
Pogoplug has four USB ports - three at the back, one on the front - for the shared drives and incorporates software that will automatically copy across media files from your computers. It has a Gigabit Ethernet port, but no Wi-Fi.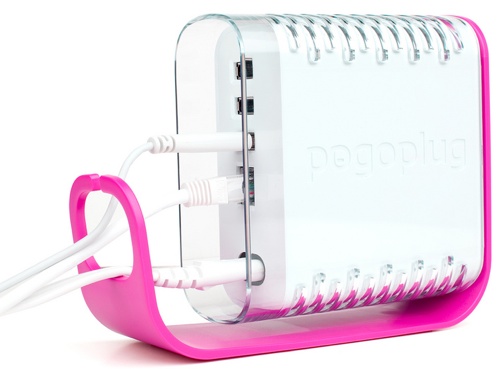 Three HDD-ready USB 2.0 round the back
It also has a stand that doubles-up as a cable tidy. Handy for some, we're sure, but we were trying the unit out with a couple of drives with built-in USB cables, and it got in the way. Make it removeable, please.