MWC Motorola today took the wraps of yet another Android smartphone, this one called Quench and based around a 3.1in touchscreen.
If the Quench seems familiar, it's because its already been annouced, kind of. Recently, Motorola unveiled the Cliq XT in the US, and the Quench is the same handset, tweaked for the European market just as it renamed the US-oriented Droid as the Milestone over here.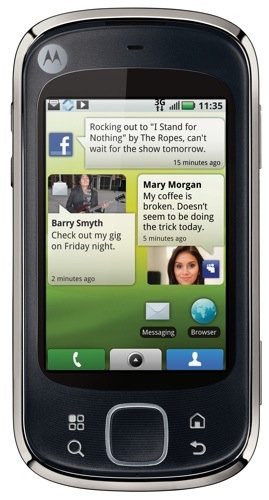 Motorola Quench: The Cliq with a new name and tri-band HSDPA
Quench incorporates Motorola's Motoblur social networking management tool and features Adobe Flash Lite.
Hardware wise, there's a 5Mp camera round the back. The screen has a 480 x 320 resolution and 65,000-colour capacity. Quench has Wi-Fi and HSDPA 3G (tri-band) network connectivity, assisted GPS and Bluetooth 2.0 with stereo audio.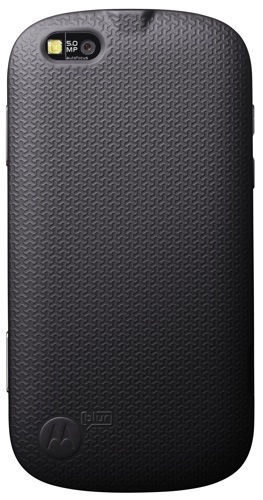 Snap happy: there's a 5Mp camera with autofocus and an LED flash
Quench runs Android 1.5.
Quench will go on sale before the end of March, just after the Cliq XT launches in the States. Motorola was keeping mum about the price. ®