This article is more than 1 year old
Windows Phone 7 Series launched
Zune, Xbox combined into all-new smartphone platform
MWC Windows Mobile, farewell. Welcome, Windows Phone 7 Series.
Yes, a unnecessarily long name, but one that's make or break for Microsoft's mobile phone ambitions.
As expected, Microsoft CEO Steve Ballmet unveiled the new OS at the ongoing Mobile World Congress in Barcelona today. Equally anticipated was the news that the software won't debut until later this year, with the first few devices coming to market in time for Christmas.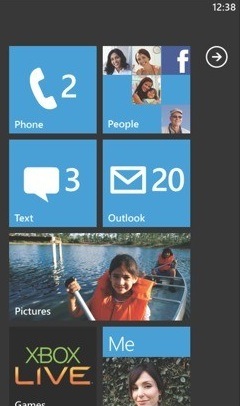 Windows Phone 7 Series: Start screen
No one was surprised to learn WP7S combines the Zune user interface with access to the Xbox Live gaming service. This and the rest had already leaked out.
What was new was Microsoft's move to mandate hardware, including a special Bing button. MS has apparently said no to the addition of vendor-specific UIs on top of its own, something that has become commonplace. Network operator customisations are out too, apparently.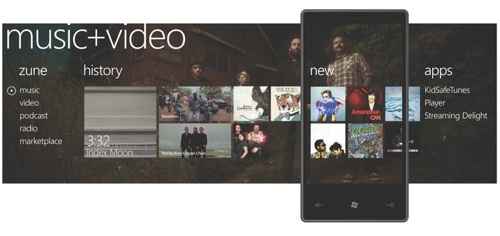 In short, Microsoft is going for an Apple-like command and control approach, doing everything but actually assemble the hardware. Button layout, CPU type and speed, screen aspect ratio and resolution, memory and storage capacity - all these are being dictated by MS.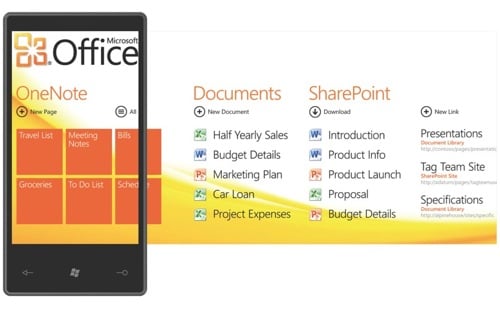 It's smartphone as games console platform: a rigidly defined spec that anyone who wants to work with it must stick to.
WP7S' UI is derived from the Zune, subdividing the screen into tiles that are dynamic representations of the features they access - called "hubs" - when tapped.
The initial set of hubs are Games, Marketplace, Music + Video, Office, People and Pictures. Each comprises a large panel of options which you view through the narrow window of the screen.
Games links through to Xbox Live, to provide Live's gaming-oriented social experience. Music + Video is social too, through the Zune Social content and playlist sharing facility. People is where all your other social networks are accessed.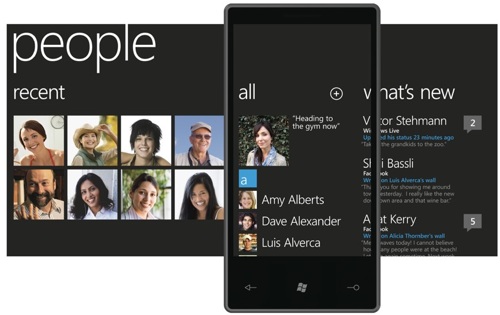 How Marketplace apps are going to tie into this remains to be seen, but presumably WP7S is sufficiently modular to allow apps to plug in to existing hubs and even form the basis for new ones. To drop from this novel approach into an old-style click-icon-to-launch-app UI methodology won't satisfy UI purists, but it is a system users are familiar with. The various screenshots suggest apps will appear simply as a list of names.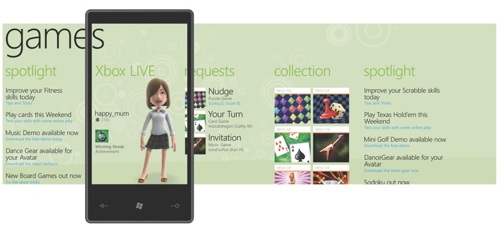 MS' announced list of WP7S partners reads like a who's who of Windows Mobile, with all the customary carriers and hardware manufacturers namechecked. So too is Qualcomm, so WP7S phones will be based on Snapdragon chippery. ®