MWC Samsung has taken the wraps off the first phone to be fitted out with its Bada operating system. It also has 802.11n Wi-Fi and Bluetooth 3.0.
Called the Wave, the handset sports a 3.5in, 800 x 480 OLED touchscreen. While Bada runs behind the scenes, users interact with the third incarnation of Samsung's established TouchWiz UI.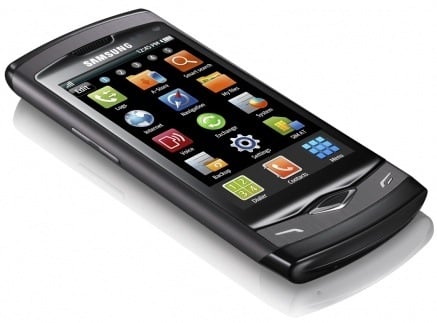 Samsung's Wave: TouchWiz 3.0 running on Bada
Samsung promised that TouchWiz will fly on the Wave's "high-speed processor", though it didn't say what chip in particular the phone incorporates. It did say the part is clocked to 1GHz - so most likely it's a Qualcomm Snapdragon.
The Wave's big screen is driven by Samsung's mDNIe (mobile Digital Natural Image engine) tech, as found in the company's tellies, and the handset supports DivX, MP4 and WMV playback, and can simulate 5.1 surround sound through stereo headphones. It'll play video encoded at up to 720p resolution.
Unsurprisingly, Wave is fully kitted out for social networking, and Samsung hopes to emulate Apple's success by offering an application download store of its own.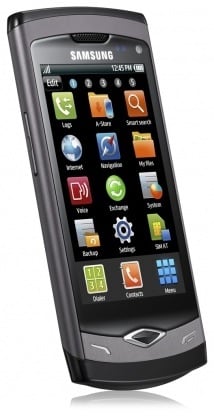 Bluetooth 3.0 and 802.11n on board
The incorporation of Bluetooth 3.0 will impress tech-heads, as will the inclusion of 802.11n Wi-Fi. That said, we suspect it's "1-stream" 11n. That means it uses just a single antenna, so technically isn't 802.11n at all. The standard mandates at least two antennae, its multiple-input, multiple-output (Mimo) technology being on of the key components that allows the standard to provide higher throughput than 802.11a, b or g.
The Wave will go on sale in April. ®
Similar topics