MWC Not content with releasing one Xperia X10 smartphone, Sony Ericsson is planning to offer two more.
The two additions to the Android phone family are the X10 Mini and the X10 Mini Pro. Both were said by SE to be "smaller than a credit card" and to sport an "intuitive four-corner touchscreen user interface".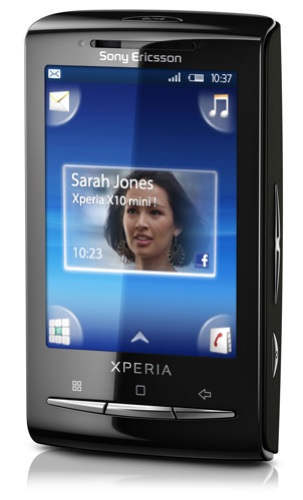 Sony Ericsson's X10 Mini: like the X10, but smaller
The UI place four user-definable icons at each corner of the screen for fast access to whatever features you fancy.
The difference between the two - as per the Vivaz and newly announced Vivaz Pro - is the addition of a slide-out Qwerty keyboard to the Pro model.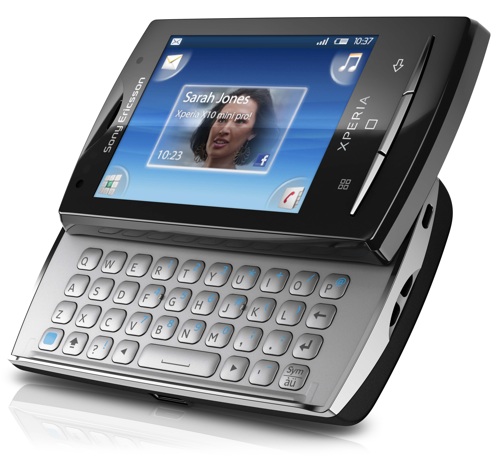 Mini Pro: like the X10 Mini, but with a Qwerty keyvoard
Both come with an autofocus 5Mp camera; a 240 x 320, 262,000-colour display; Wi-Fi; assisted GPS; dual-band HSDPA 3G connectivity and quad-band GSM/GPRS/Edge support.
The Mini is slightly smaller than the Mini Pro: 83 x 50 x 16mm and 88g to 90 x 52 x 17mm and 120g.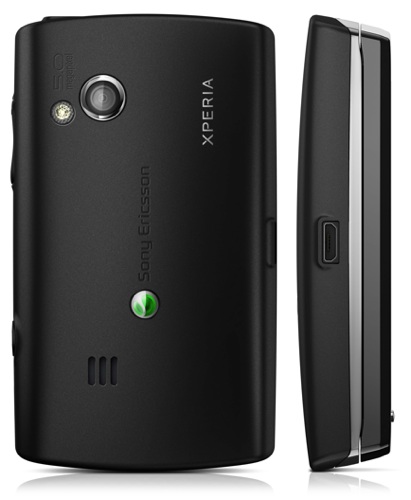 Comes in black
Both the X10 Mini and the Mini Pro will be available in Q2. The Mini will come in "Pearl White", black, pink, lime, red and silver, while the Pro will only be offered in a choice of black or red. ®