Review Judging from the photos on Plantronics' website, the system requirements for its Voyager Pro headset include a goatee (recommended) or some carefully cultivated designer stubble (minimum). Fortunately, we were in unshaven mode when the box landed on our desk and it seemed to work just fine with a basic two-day growth.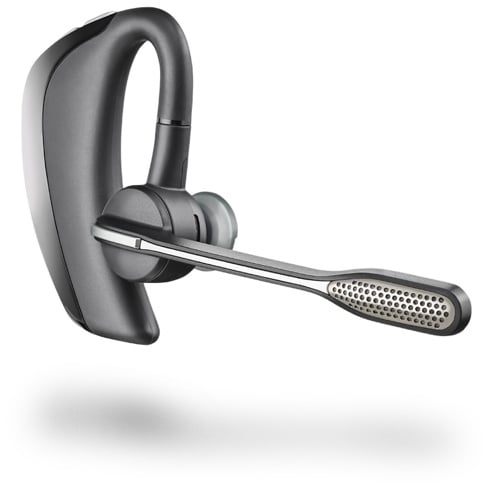 Plantronics' Voyager Pro: comfortable, if large
There was initially a little confusion about the name of the product. Plantronics quoted us a price of £80 for the Voyager Pro, but that's just for the headset on its own. We've seen it on Amazon for about £55.
However, our review unit was the Voyager Pro UC - for 'unified communications', a sign of its corporate orientation - which costs £110 and also includes a separate Bluetooth USB adaptor. This allows the headset to take calls from both your mobile phone and the likes of Skype on your computer.
Just to muddle matters more, both the printed and PDF manuals supplied with the headset referred to it as the Savi Go Headset System. So it would be nice if Plantronics sorted this mess out at some point.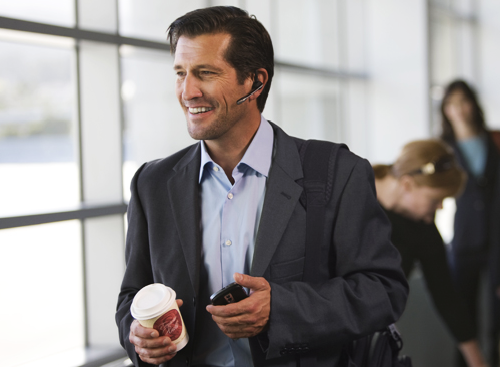 Stubble not included
Still, we can't deny that the Voyager Pro headset works extremely well. We've seen smaller and more elegant Bluetooth headsets, but the large earpiece fits comfortably over the ear and doesn't feel like it's about to fall out every five minutes. The extended microphone arm is quite large too, but at least it serves to position the mike close to your mouth, and it can also pivot so that the headset can be used in either ear.