Review Ever since Samsung released its first netbook in 2008 - it was the NC10 - it's been churning out new models like there's no tomorrow. And with the recent arrival of Intel's second-gen Atom 'Pine Trail' platform, it's no surprise Samsung has taken the opportunity to get some new netbooks to market.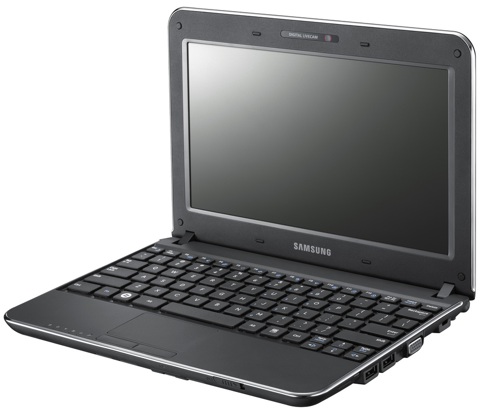 Matte screen fans, rejoice! It's Samsung's N220
As far as first impressions go, the N220 doesn't disappoint. The glossy black lid features a deep red glow that changes in intensity depending on the angle it's viewed at. If red doesn't rock your boat, there's a rather funky green alternative. Being glossy, it's a magnet for fingerprints.
The six-cell battery props the netbook up by roughly one centimetre at the rear, taking the total thickness to 36mm, but it sits flush with the rear edge.
The N220 is part of a new series from Samsung, including the slightly-lower specced N150 - 160GB HDD, 4400mAh battery - and the ruggedised NB30. There's also the N210, which is outrageously similar to the N220 but is 20 quid cheaper. Instead of a two-toned chassis, the N210 is only available in a slightly less attractive all-black or all-white colour scheme, while the sub-woofer - we'll get to this in a moment - also gets the boot.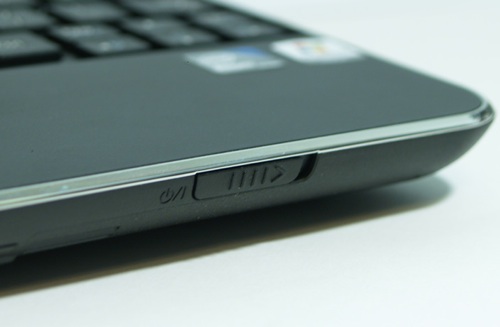 Not a finger-friendly power key
Samsung has opted not to go for a standard power button and instead uses a slider switch situated on the front lip of the N220. Not only is this fiddly and awkward to use, but the small ridges on the slider scrape along your finger each time you use it.