Samsung actually includes Linux with the N220, as the HyperSpace quick-boot feature. Although not installed on our review sample, this provides quick access to internet, email and other basic tasks without having to start Windows.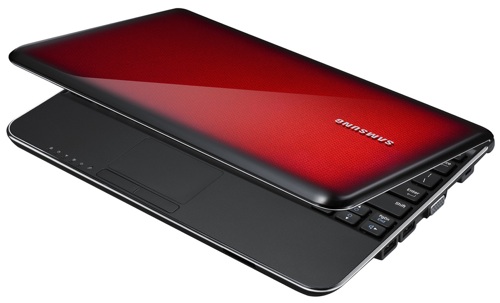 The multi-tone lid is funky
As for portability, the N220 weighs in at 1.33kg – this figure increases to 1.63kg when you include the power adaptor. Thanks to the six-cell 5900mAh (66Wh) battery, the N220 raced along for six hours and nine minutes in our standard video-loop battery test – run with brightness at full blast and an active wireless connection. This places it tantalisingly close to the Toshiba NB200, which sits at the top of our battery life leaderboard.
Samsung's N140, which we reviewed last month, has a very similar spec and identical battery, but has the older Atom N270 processor under the bonnet. With the N220 seeing battery life gains of over 30 per cent compared to the N140, it would seem Intel's Pine Trail is making quite a difference here.
Verdict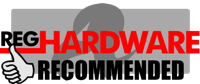 We've been impressed with Samsung's previous netbooks, and the N220 follows suit. Having a high-capacity battery pushes the price up, and many will complain that anything over £300 shouldn't even be called a netbook. But if you want something that's well-designed, comfortable to use and able to be free of the mains for many hours, the N220 should definitely be on your shortlist. ®
More Netbook Reviews...

Asus
Eee PC
1005PE

Nokia
Booklet 3G

Samsung
N140

Acer
D250
Android

Samsung N220
Samsung's netbook uses Intel's second-gen Atom processor to boost battery life.