This article is more than 1 year old
Apple strips top shelf, leaves corporate smut in place
It ain't dirty if it's big business
Apple has had a busy night pulling minor publishers' naughty applications from the iTunes store, leaving porn as the preserve of big business only.
It's been six months since Apple started letting scantily-clad women into the iTunes store, and apparently females around the world are up in arms against girls performing degrading acts such as cleaning windows in their lingerie, or posing in swimsuits.
Unless, that is, they are part of the Sports Illustrated Swimsuit Edition - that's fine with Apple as Sports Illustrated is "a well-known company with previously published material".
Apple also reckons that parents are upset their progeny are getting access to nearly-naked women, despite the age ratings now used in the iTunes store.
But again, only where an unrecognised brand is being used: at the time of writing Playboy and Playgirl applications are still up, but those displaying the talents of Sunny Leone and Aria Giovanni have gone, despite all four applications coming from the same developer (Grindhouse).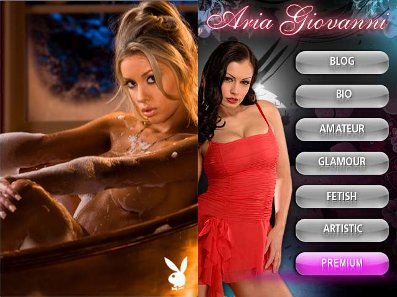 On the left, perfectly legitimate entertainment, on the right, filth
The New York Times questioned Philip Schiller, Apple's product marketing chief, about the Sports Illustrated application, and was told: "The difference is this is a well-known company with previously published material available broadly in a well-accepted format."
Apple, of course, wants to keep its brand pristine, and the NYT points out that Apple's forthcoming iPad has educational aspirations which aren't going to be helped by having a huge quantity of titillation fodder in the application store.
But for the developers this is rough - we might snigger at those pushing low-grade porn apps but they've still got mortgages to pay and kids to feed. The six months in which such applications have been allowed was long enough to convince them that they had a viable business, only to have the rug pulled out from under them because Apple had an attack of commercially-motivated conscience. ®