Accessory specialist Belkin is gearing up for the SuperSpeed USB revolution with a pair of products that will add the new 5Gb/s bus to your computer.
Desktop owners will be able to use the SuperSpeed USB 3.0 PCIe Add-in Card, which is exactly what Belkin says it is. The card occupies any PCI Express slot and has a pair if USB 3.0 ports on the backplane.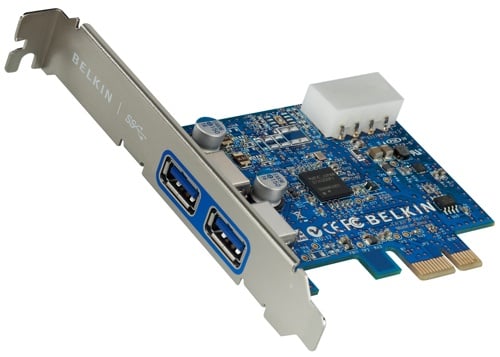 The SuperSpeed USB 3.0 ExpressCard also provides two USB 3.0 ports, this time through an ExpressCard 34 add-in for laptops.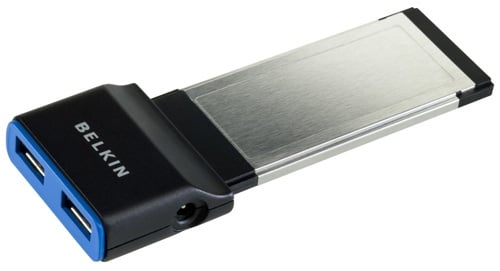 Belkin has announced both accessories for US buyers, who'll be able to buy them in April. Each costs $80 (£52). UK pricing and availability hasn't been made public yet, but we'll pass on the details when we get them. ®