Elgato has taken its TV tuners off the computer and added them to the network to allow any connected Mac or PC to be used to view and record HD content.
The EyeTV Netstream DTT takes a standard coax antenna feed and, like Sling Media's Slingbox, sends programming out over the local network. The box has a 100Mb/s Ethernet port to link it to your router. Wireless would have been handy, but it's not included.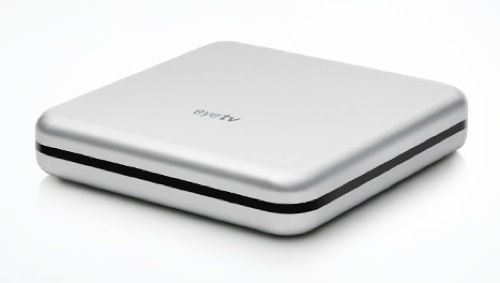 Elgato's EyeTV Netstream DTT: no Freeview HD support
Unlike Slingbox, Netstream DTT will send programming to two computers simultaneously, thanks to its twin tuners. Each tuner is assigned to a client automatically, allowing Elgato's EyeTV 3 software - running on a Mac - or Windows 7 Media Centre to select a programme, record it, schedule recordings and so on.
TV streamed wirelessly to your iPad, anyone? Elagto already has an iPhone version of EyeTV 3, sold separately that will pick up the stream, and it's hard to imagine that an iPad version - necessary so the picture is smoothly upscaled to 1024 x 768 rather than pixel doubled - isn't in the pipeline.

Two DVB-T tuners on board
The 119 x 119 x 23mm Netstream DTT supports HD programming, but only in European countries that transmit such content using the DVB-T system. Here in the UK, Freeview HD uses DVB-T2, and the two are not compatible. So Netstream DTT buyers won't be able to watch Freeview HD broadcasts.
Elgato has missed a trick here, and we suspect a fair few UK buyers won't spend the £230 Elgato wants for the EyeTV Netstream DTT and wait for a DVB-T2 version. The DVB-T model is available now. ®