Mozilla warns of 'Microsoft monoculture' in South Korea
Lemur web saviour flutters very big eyes
---
The lemur-obsessed Mozilla crew have this week mostly been pushing their hippy ideals in the hope of reminding people that there's more to life than Microsoft's Internet Explorer.
Early this morning the open source outfit and Firefox maker took a second stab at the hearts and minds of conscientious web surfers in a post about South Korea's despotic approach to browsers.
Mozilla is very excited about the European Commission's demands that Microsoft serves up a web browser ballot box via its operating system within the 27-state bloc. But further afield it has been fretting about Redmond's supremacy.
"To those critics of the browser ballot who would rather the free market be left completely to Adam Smith's invisible hand, I would present to you the example of South Korea," wrote Mozilla's Gen Kanai in a blog post penned today.
"In short, South Korea is a sad example of a Microsoft monoculture where the course of history and the lack of anti-monopoly oversight have created a nation where every computer user is a Windows user and banking or ecommerce or any secure transaction on the Internet with South Korean entities must be done with Internet Explorer on a Windows OS."
Mozilla kicked off its "open to choice" campaign earlier this week, in which its CEO John Lilly outlined that web surfers have the right to pick what browser they want to use, rather than blindly being lumped with Internet Explorer just because Microsoft set it as default on Windows-based PCs.
It should all be about "self-determination", noted Lilly.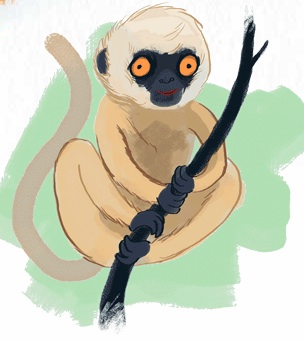 This lemur will save the interwebs, y'know
Returning to the South Korea "browser problem", Kanai cited a number of news stories in that country that make noises about Microsoft's stranglehold on the region's IT infrastructure, which accordingly spells trouble for smartphone makers too.
A recent relaxation of rules by the South Korean government - that had previously required a Korea-specific middleware called WIPI to be used - means that the likes of RIM and Apple can now flog BlackBerries and iPhones in the country, noted Kanai.
Sadly, for those vendors at least, their devices do not play nice with ActiveX, which happens to be the security that Korean banks and ecommerce stores are wrapped in.
"So we can see in Korea today that the lack of choice of web browser (not to mention the lack of choice of computer operating system), indeed the lack of interoperability of Korea's secure transaction protocol on the web, means that the smart phones of today, that don't support ActiveX, are useless in Korea for secure transactions," said Kanai.
"That means if you are an iPhone/Blackberry/Android user in Korea, you cannot bank online with a Korean bank, you cannot trade stocks on the Korean markets, you cannot shop online with a Korean Internet site. You can't do many of the key things that these smart phones were designed to do."
Of course, such a continued system lockdown spells curtains for Firefox in South Korea too.
Happily, surfers can "make the web better, save a lemur" here. And before you ask, yes, we at Vulture Central were utterly perplexed by that mantra too. ®
Similar topics
Broader topics