Review Samsung's Galaxy Portal is the Korean firm's latest dip into Android waters and for now it's exclusive to T-Mobile. It's been available in Europe since last year as the Galaxy Spica but, unlike most Samsung smartphones, this is pure Android. There isn't the slightest hint of Samsung's TouchWiz interface, so it's effectively a clean slate, to do with as you will. In terms of features, it's an avowedly midrange quad band handset, with a LCD touch screen, 3.2Mp camera, Wi-Fi and AGPS.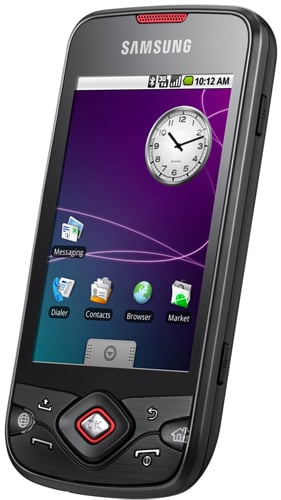 T-Mobile UK exclusive: Samsung's Galaxy Portal i5700
Glossy black and slim at 115 x 57 x 13mm and 124g, the Galaxy Portal is standard Samsung touchscreen fare. Beneath the screen Samsung has crammed in no less than seven buttons in a not terribly tidy configuration: menu and back, plus call start and stop surrounding a diamond-shaped navpad, with additional buttons for home and the web nudging in at the sides.
The web button seems a bit superfluous, since you can easily access the same function from the screen, but the home button proved invaluable, since the call stop key doesn't double up as a home key, as you might expect. Around the sides are a volume rocker and camera shutter button.
The side screen unlock button takes a bit of getting used to – you have to press and hold it for a few seconds and it's all too easy to press the volume keys on the opposite side at the same time. At least you can adjust the screen save time so you don't have to reactivate it every few seconds.
Along the top there's a 3.5mm headphone jack and a micro USB slot covered by a plastic grommet. Under the back cover are slots for a micro SD memory card and the Sim card, which, unusually, you don't have to remove the battery to get at. At 3.5in the TFT LCD touch screen is a decent size and it's capacitive, rather than resistive, which makes it nicely sensitive to the touch. Indeed, it had no trouble distinguishing between our brushes and presses.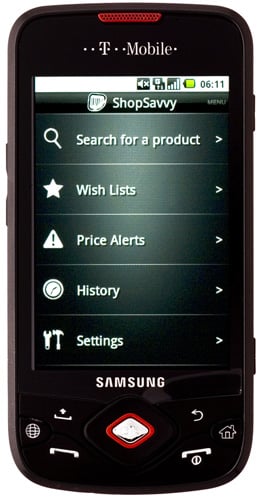 Not the latest Android OS, it runs 1.5, Cupcake
Yet while the screen proved absolutely fine, the processor seemed to struggle a bit with our perfectly reasonable demands to skip between programs. It would often hang and hold for a few seconds as it navigated the menus. The operating system is the standard Android 1.5 set-up, rather than the more recent 2.1, with three home pages, which you can populate with all your apps and shortcuts.