Google grappled with erratic Gmail behavior this morning for a "significant subset" of users who receive their mail via POP from external mail providers into Gmail.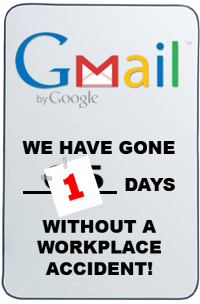 The company posted notice on its Apps Status Dashboard that users were experiencing "error messages and/or other unexpected behavior" when attempting to fetch their incoming mail at about 9:40 am PST (5:40 pm GMT).
"Affected users are experiencing difficulties or delays receiving mail fetched via POP from external mail providers to Gmail," Google wrote. "These messages are not lost and should still be stored at the users' external POP service."
Around noon PST, the company posted an update to the status page, telling users the issue had been resolved for "a majority of affected users."
By 4:08 pm PST (12:52 am GMT), Google reported that the problem "should be" resolved. "We apologize for the inconvenience and thank you for your patience and continued support," it posted.
The cause of the error was not specified.
While certainly annoying to those it hit, the interruption is not anywhere near as widespread and problematic as a few high-profile Gfails that cut service during 2009. Just yesterday, however, Google App Engine API took a temporary dive that took "the majority" of third-party applications using it down with it for several hours. ®