This article is more than 1 year old
Pentax K-x
Photo finesse?
The menu interface is rational and efficient. Cleverly, all the available options on the menu tab are always contained within the one screen and this avoids any frustrating scrolling down to get to any more options at the bottom of a page. The shutter mechanism is quite noisy, but the sound is reminiscent of the mechanical clack of a 35mm film camera. Those inclined to nostalgia might even consider it a bonus.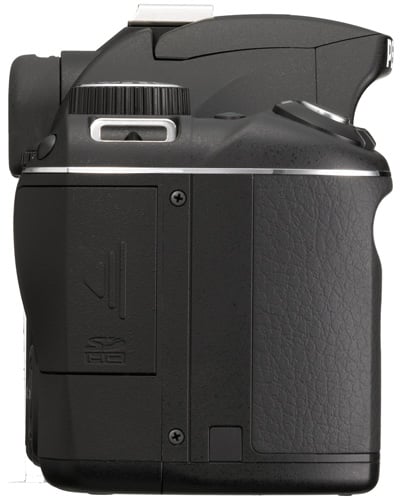 Compact and designed with single handed operation in mind
Pentax claims a battery-life between 1100 (with 50 per cent flash) and 1900 images (no flash) with lithium batteries. Yet with alkaline batteries the figures quoted are just over a tenth of that. In our initial tests with Duracells, before forking out for rechargeables, the batteries drained surprisingly quickly. The camera was used in a fairly standard way and Live View only occasionally. That said, Pentax has a released firmware update which addresses the monitoring of battery power and, much like printer cartridges that claim to be empty when a third remains, it may be that our pre-update K-x experience revealed it was a bit too eager to report power loss.
You can check the K-x's current firmware by pressing the Menu key when powering on. Shockingly, the review sample came loaded with version 0.20. Yet, updating the firmware to version 1.01 wasn't all plain sailing – whether it was our 32GB card wasn't exactly clear. The Mac download file appeared in upper case, yet the tech notes included with the file referred to it in lower case. Storage or nomenclature, either way, the K-x was having none of it. However, changing the firmware file name to lower case and putting it on an 8GB card enabled a successful update.
Not all modes are available with Live View, with functions such as white balance prompting a 'Not available in this mode' message. Also Live View's on-screen autofocus is extremely slow, making it only suitable for tripod work or stationary subjects. On the plus side, thanks to the mirror locking function, it can be used successfully for continuous shooting.
With Live View off and using the viewfinder instead, the autofocus is very fast and smooth, working really well in all light conditions and effortlessly tracking fast moving subjects. The only nuisance is that Pentax does not provide any display on the viewfinder for where the actual active point of focus is.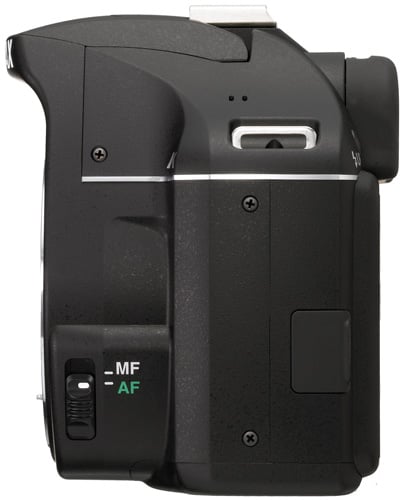 Autofocusing is a bit sluggish with Live View, but smooth and swift with the viewfinder
Like Olympus and Minoltas of old, Pentax uses sensor-shift image stabilisation, which means that the image stabilization system is built into the body of the camera, rather than into each separate lens as Canon and Nikon do. The main advantage of this body-based stabilisation is that it applies to every lens you mount on the camera, meaning you can use a 50-year old lens and have perfectly stabilised images. This also keeps lens cost and weight down.