Video files played smoothly all the way up to 1080p no matter what the format or container and we had no problems streaming 480p QuickTime movie trailers, though HD YouTube files struggled a little at 720p being watchable but clearly not running as smoothly as they did at 480p. The Edge also proved good for a quick banzai around Quake Live, though the gaming experience was dampened by the Edge's two lackustre 1w speakers.
Benchmark Tests
PCMark Vantage Results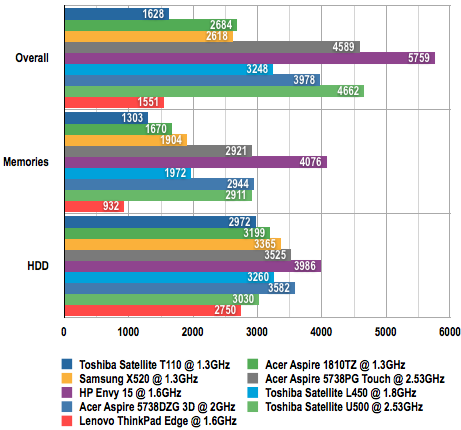 Longer bars are better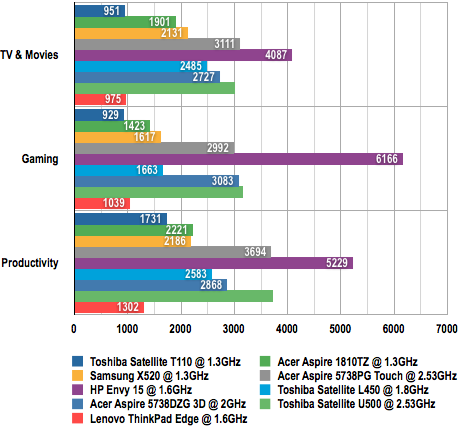 Longer bars are better
Battery Life Results

Battery life in minutes
Longer bars are better
With PCMark Vantage running in a loop, the 6-cell 5,600mAh battery in the Edge gave up the ghost after 3 hours 21 minutes. Playing a standard definition H.264 video using VLC at full screen with the volume and screen brightness at maximum and the Wi-Fi radio on drained the power pack in a not dissimilar 3 hours 10. Of course, both those tests are pretty brutal and not really indicative of day-to-day performance.