IEEE names 28-year-old woman its new 'Face of Engineering'
'Energiser Bunny' is tech's answer to Megan Fox
---
Global engineering association the IEEE has chosen a woman described by her supervisors as "the 'Energizer Bunny'" as its designated "New Face of Engineering" for 2010.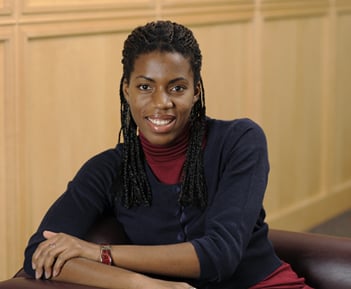 World Peace? Not specifically. But she does like helping children.
Sanna Gaspard is a PhD student at Carnegie Mellon uni in the States, and was picked as the new face of electronic and electrical engineering for developing technology which will improve the health of newborn babies.
"I was extremely excited about this accolade. I hope this award will encourage young engineers to explore the wealth of career options that exist for engineers. Specifically, I also hope that this award will encourage young women to pursue careers in the transformational field of engineering," said Gaspard, 28, from St Lucia in the Caribbean.
Gaspard's PhD advisor Todd Przybycien, biomedical engineering prof at Carnegie Mellon, praised her entrepreneurial spirit and energy.
"Sanna's unique mix of creativity, resourcefulness and drive coupled with her strong work ethic make me think of her as the 'Energizer Bunny' of biomedical engineering — she is particularly good at knocking down obstacles in the way of her research goals. She is poised to have a great impact in the biomedical device community," says the prof.
Being the new face of electrical and electronic engineering doesn't bring in cash in the same way as being the new face of Armani underwear (like Megan Fox) or Givenchy or whatever. But Gaspard has already created a startup company, TLneoCare LLC, to commercialise her original neonatal tech and is already at work on a medical instrument for detecting pressure ulcers.
The US National Engineers Week has also lately announced its other new faces of various different sorts of engineering like petroleum, civil, HVAC etc: details here. ®