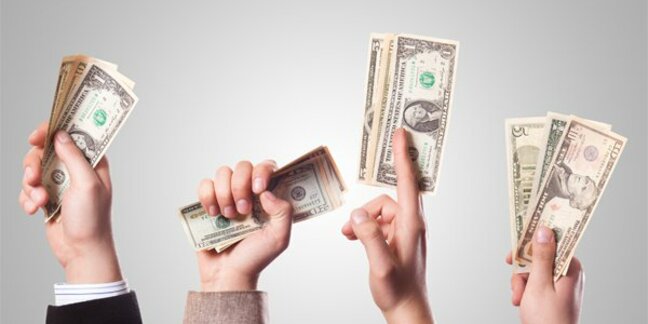 A day after Microsoft rolled out its Windows browser ballot screen to EU netizens, Opera officially released the Windows incarnation of its latest and greatest desktop browser.
With an eye on Redmond's ballot screen roll-out, the Norwegian browser maker took Opera 10.50 for Windows from pre-Alpha to final version in about 10 weeks - "with a Christmas holiday in between," adds developer Ruari Ødegaard.
The company pushed out the first 10.50 for Windows beta a little more than two weeks ago, and over the weekend, in an apparent effort to get a final version out alongside Microsoft's ballot screen, it offered up five release candidates - count 'em: five - in less than 36 hours.
"RC5, or was it 7?" read a blog post from Ødegaard and the Opera desktop team announcing the fifth release candidate. "We're starting to lose count of the number of release candidates we have had."
The company tells The Reg it put an unusually large number developers onto this particular incarnation of its browser. "This was the planned release date for Opera 10.50 and prior to this we have massively ramped up the available developer resources for desktop," says a company spokeswoman.
"We have had more focus and more developers on this release than most previous releases. Various components have been in the making for a long time. Obviously, we are very happy that we were able to make this previously planned release date and that it coincides with the Choice Screen rollout in Europe."
Microsoft's ballot screen can be traced to a complaint Opera made to the EC in December 2007, claiming that Redmond's Internet Explorer was unfairly tied to Windows. The screen - pushed out to existing users via Windows Update - gives EU citizens a choice of 12 browsers, including Internet Explorer and Opera.
This morning, about 15 hours after unveiling RC5, Opera released the final build of 10.50 for Windows, calling it the "fastest browser available." Version 10.50 includes a Javascript-engine overhaul dubbed Carakan, and Ødegaard jokes that his team has matched the new engine for speed.
The latest Opera also offers the new Vega graphics engine, support for HTML5 video via the free and open Ogg Theora codec, and the ability to run Opera desktop widgets even when the browser proper is closed.
Today, the company also released new development snapshots of the Mac and UNIX versions of 10.50. "In the last couple of blog posts, several of you commented that our developers deserve some time off and whilst that is true, I know the Mac and UNIX teams are still hungry to get their own versions of 10.50 out. So there will be no slacking off, just yet. Development continues apace!" Ødegaard wrote. Like the final Windows version, these snapshots include the latest rendering improvements to the browser.
You can download the final version of Opera 10.50 for Windows here. The question, of course, is whether 10 weeks is enough to smooth out the rough edges. Do let us know. ®
Sponsored: Webcast: Ransomware has gone nuclear