This article is more than 1 year old
Climategate hits Westminster: MPs spring a surprise
'Don't panic, carry on' isn't working
FOIA: Vexatious or justified?
The Information Commissioner for seven years until last summer ,Richard Thomas, was invited to put the FOIA requests in context. Several Jones emails show him vowing to "hide behind" UK FOIA law, briefing University staff to refuse requests to sceptics, and asking colleagues to destroy email.
The University, in another PR blunder, had objected to a statement from the current IC office that the Climategate emails showed prima facie evidence of criminal activity. They hadn't been found guilty, they complained. That's because the IC couldn't investigate, Thomas pointed out, and again renewed his call for the six month time limit on complaints to be closed.
Ian Stewart (Lab) was determined to show that the FOIA requests were harassment. Sixty were in play last summer, four years after Jones had refused to release raw data by email with the notorious "so you can find something wrong with it" reason.
Thomas said there is an exclusion for vexatious requests. But the number demanded wasn't that great. "Sixty doesn't strike me as a large number. Half a million were being made in the first year. It's being used not just by media, researchers and campaigners but by the general public."
Stewart wanted Thomas to express sympathy with what he viewed as beleaguered researchers. Thomas said sympathy wasn't the right word.
Stewart persisted. Thomas said a 'crown jewels' approach where only the minimum deemed necessary should be withheld.
"The simplest approach where the requirements generate a defensive attitude… is proactive disclosure in the first place. Where there is no good reason, why not disclose it and avoid the hassle?"
Stewart again interrupted his answer. Thomas stood firm: "I do not think hassle justifies the deliberate destruction of information."
Asking after Muir
Sir Muir Russell, former VC of Glasgow University, was picked by Acton to head East Anglia's enquiry into the emails. He too might have been surprised that the questioning was more pointed than anticipated.
Stringer implied the staff Russell had chosen were inadequate. He noted that the NAS Hockey Stick hearings had "boiled down to McIntyre vs Mann and required the best statisticians in the world. I ask you to look at that again – you may need a statistician."
Russell said Michael Mann had emailed him at one minute to midnight and "if that takes us into the statistical area, then fine". The MPs didn't look impressed.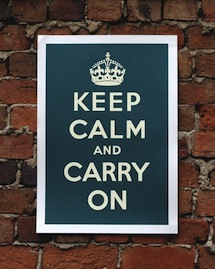 Willis acknowledged the global interest in the hearing. "The reason this has caused so much interest around the world, is that it challenges the basic assumption of the majority of scientists. Yet you've ruled out an appraisal of the science work of CRU, although the VC is going to do that separately?"
Russell said he was asked to focus on the processes.
"It would have been possible to construct an enqury to do that, it wasn't what I was asked to do – which is examine the methodological and handling issues."
It became clear that this wasn't just a requirement, but a preference. He was in his comfort zone dealing with process issues.
Willis said he saw only a narrow overlap between the two: the integrity of the methodology and disclosure affected the integrity of climate science.
Russell said it was a process enquiry not a substance enquiry – one for the great book of bureaucrats' quotes. He looked alarmed at the prospect of an enquiry looking at climate science. "Where would it end? What kind of questions would people ask?"
What indeed.
Stringer felt scientists who disagreed with the majority view should be represented.
Honours List
None of this could have been predicted when Lord Lawson and Benny Piesar from the Global Warming Policy Foundation opened the hearing. Both got a duffing up, with Tim Boswell (Con) and Stewart trying to turn it into an inquiry into Nigel Lawson. Lawson had said the GWPF refused donations from energy interests, but kept donors anonymous.
The GWPF had made a tactical decision not to question the science, but procedures – similar to Russell's view of his remit. They'd stressed that if Jones and colleagues had behaved properly, there would have been no FOIA requests implying there would be no leak and no inquiry.
That chimes with the view that Climategate is a disaster of the climate scientists' own making. At that stage in the day, MPs were sceptical that anything significant was being withheld, and if it was, it was for justifiable, perhaps even honourable reasons.
Three hours later, the day closed with three big guns of the scientific establishment and most prominent advocates of warming: former IPCC chair Bob Watson, the Government's chief scientific advisor John Beddington, and head scientist at the Met Office, Julia Slingo OBE. Since the story broke, Watson has been a prominent in emphasising the "Keep Calm and Carry On" message: that the science is untouched, and cannot be questioned.
The three were slightly too chummy and jovial, and seemed unaware of the connection MPs had made: that rotten scientists perhaps mean rotten science. ®