Canon EOS 7D
Slick shooter with HD video done right
First and foremost, the 7D is a fantastic stills camera. On paper, its much-improved AF system brings it more in line with other manufacturer's specs. It's a 19-point cross type, meaning AF points can be set for vertical or horizontal orientation; being able to switch between landscape and portrait shots automatically. This is coupled with iFCL (focus, colour, luminance) metering which uses a 63-zone, dual layer sensor for this task. Among other things, the metering can effectively see in RGB by utilising one layer for Red and Green, and the other for Blue and Green.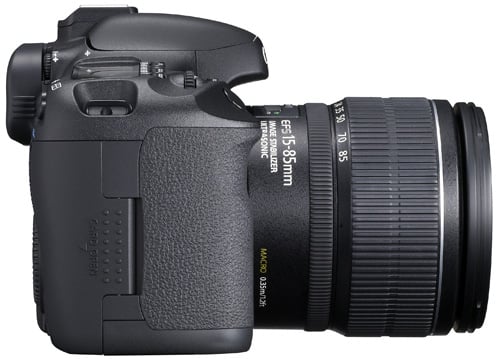 Fast continuous shooting, plus an ISO 12800 setting, if you really must
With two DIGIC 4 processors on-board, the 7D can handle more data, a lot more data. The continuous shooting frames-per-second is boosted to a very impressive 8fps for 126 JPEGs when using a faster UDMA Compact Flash card. Now, if only they would get that up to 24 per second we can do away with this HD codec nonsense and start shooting 5k!
Yet, it was only five years ago you got 8fps on a top-of-the-range 10Mp APS camera, which cost twice as much as this model does today. Another advantage is the noise cancelling, up at the silly end of the ISO range, does a better job over other APS-C sized sensor variants. ISO 12800 is the ceiling but, to be honest, nobody here likes poorly lit up images. Perhaps it'll suffice as an option to infared?
The built-in flash, that can now handle the fisheye 15mm EF lens, works great for fill-in and is handy for emergency lighting. It has a guide number of 39 (12 metres) at ISO 100. The camera itself, can control three groups of wireless flashes direct from the built-in pop-up flash, using E-TTL or Manual control. This is a new feature to the EOS system. Previously, you needed either a proper Canon flash (550EX, 580EX or 580EX II) or the ST-E2 controller. This will open doors for a lot of experimentation, and saves enough money to buy the second gun.
The viewfinder lets you see 100 per cent of what you are shooting, lots of info in there too - not just AF and metering areas, but compositional grids too. It also has a Dual-Axis Electronic Level in the viewfinder and on the LCD that indicates both pitch and roll angles – particularly useful when flying or taking landscapes. You get a positive green line when you are level, nice to know when you have your head straight.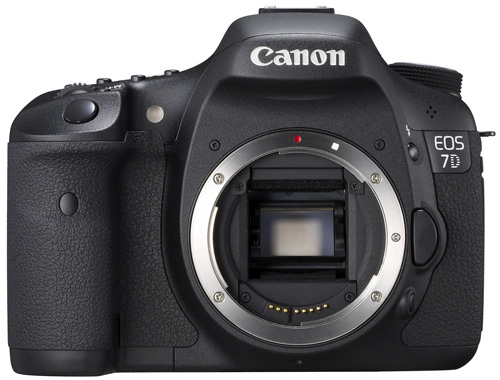 Besides its dual processors, the magnesium alloy body pushes the price up
The magnesium alloy body is where your extra money goes compared to the cheaper ranges, including the EOS 550D. The 7D feels solid, has proper weatherproofing and sticks to your hand better. The controls layout has been improved and designed so there's no need take the 7D away from your face when shooting. Except, of course, when you are using Live View.