Cryptome: PayPal a 'liar, cheat and a thug'
Account still restricted
---
"PayPal is a fucking liar, a cheat and a thug," says Cryptome operator John Young. The eBay-owned payment service closed the Cryptome account last week, with over $5,000 of donations intended for Young in limbo.
Last night Anuj Nayar, PayPal's global director of communications, told us by email that Cryptome's account had been restored, but evidence provided by Young contradicts this. Screenshots of the Cryptome PayPal account show Young cannot withdraw money, but can only return donations to donors to the whistleblower website.
"I can confirm that all funds associated with Cryptome have been released," said Nayar. Screenshots clearly show the Cryptome account unable to transfer money to another account. Young has refunded donors from his own pocket.
With reasoning worthy of a Kafka plot, PayPal told Cryptome it couldn't provide a reason for shutting down the account. "In accordance with our Privacy Policy, we cannot share any specific information regarding this Account with you," Young was told.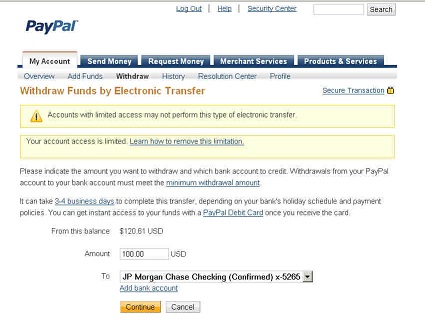 Cryptome's PayPal account
Young has asked that PayPal provide "any information requested/subpoened of PayPal about me or my website from government, law enforcement, commercial or private parties".
He told us: "Cryptome refunded about $5300 on March 5, 2010 without action by PayPal while the account was frozen. No funds have been withdrawn. The account was, and is still, frozen except for the capability of making refunds which I chose to do to get the wad out of PayPal's hands where PayPal could use them for its own purposes contrary to the purposes of the donors."
Cryptome has recently published law enforcement liaison guides from companies including Microsoft, Facebook and PayPal. ®