LG will release its 3D TV range in May, the company said today. The line-up will comprise a pair of LED TVs and a Blu-ray Disc player.
The tellies are both part of LG's 32mm-thick LX9900 series, part of its micro-bezel Infinia range. Two sizes are planned: 47in and 55in. Both will feature 400Hz frame interpolation technology, LED array backlighting - 864 on the 47in set, 960 lights on the 55in telly - a 10m:1 contrast ratio, two 10W "invisible" speakers, and four HDMI 1.4 ports.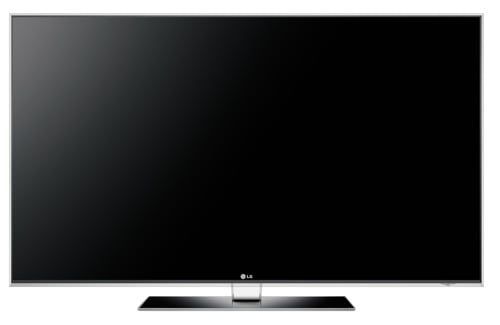 LG's LX9900: loaded up for 3D HD viewing
Both sets will incorporate Freeview HD receivers, along with Bluetooth and Wi-Fi - the sets feature LG's NetCast internet-on-TV technology - wireless connectivity, DLNA support and USB 2.0 ports for DixX HD, MP3 and JPEG playback.
The LX9900s use active-shutter 3D technology, so punters will need suitable glasses which, LG admitted, will not be bundled with the TVs.
Since the screens are premium products, they'll command a sufficiently hefty price as it is, and forcing buyers to cough up even more for 3D glasses will strike many people as a cynical move. Presumably, LG believes early adopters with wallets capacious enough to cope with a 47in or 55in high-end TV and a Blu-ray player to go with it won't balk at the cost of a couple of pairs of 3D specs.
That's in marked contrast to Samsung which, earlier today, said it will bundle two pairs of active-shutter glasses with its 3D TVs.

Skinny or what?
LG's 3D BD offering is the BX580. It's expected to retail for around £350. The 47in LX9900 will set you back up to £3000, the 55in model £4000.
We're still waiting to hear what LG plans to charge for its active-shutter glasses. ®