This article is more than 1 year old
Google Nexus One
Hard to resist
That's the outside for you, and very successful it is, too. But software is key with Android phones and the latest version - 2.1, aka Eclair - has pleasant extras which add hugely to the functionality of the phone. Best of these is voice recognition, an expanded version of the audio capabilities of the Google Mobile app.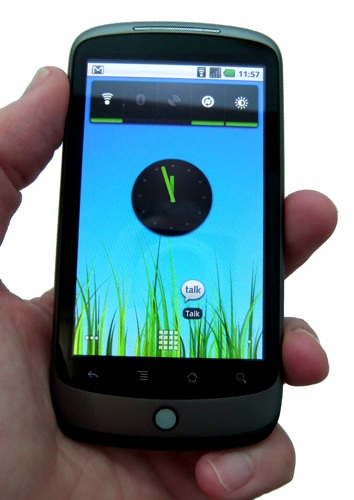 Android 2.1 has more features, better looks than its predecessors
Users of the app, available on the iPhone and most Android phones, know that the Google Search bar has a charmingly retro image of a radio microphone. Touch this and hold the phone as naturally as when you make a call and you can speak your search.
In last month's keynote speech at the Mobile World Congress, Google CEO Eric Schmidt explained that the success of voice integration into Google is because of the way it do it. Google records what you're saying and relays this to its remote servers which compare the sound to recorded phrases. "Effectively the computers take a vote on what you've said," Schmidt explained.
The same technology has been broadened so that on the Nexus One, you can dictate a text message, even an email. It's not perfect, but it's pretty good - and a quantum leap forward from most earlier voice-recognition software.
The most striking thing of all about the Nexus One is its speed, courtesy of a Qualcomm 1GHz Snapdragon chip. Qualcomm's CPU means applications launch immediately, web pages refresh as fast as the data traffic allows and the touchscreen is instantly responsive. It's all very impressive.