Review Bowers & Wilkins' Zeppelin is undoubtedly the world's most iconic iPod speaker. Every one of its rivals, from the high end of the market downward, looks pretty much how you'd expect an iPod speaker to look. Not so the elongated ovoid that is the Zeppelin.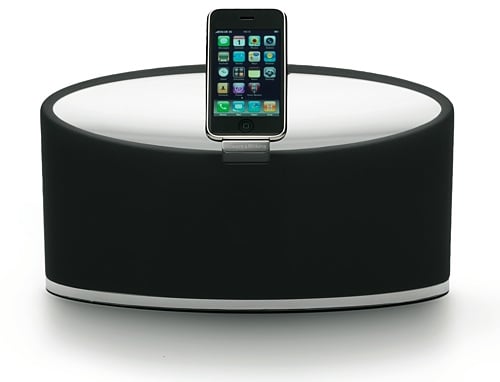 B&W's Zeppelin Mini: not quite as iconic a look as its sibling's
Conversation piece and darn fine example of audio engineering it may be, but the Zeppelin is also rather large for small rooms. While it may perch pleasingly on the sideboards of the well-heeled, those of us in more modest abodes will prefer something more compact.
So, welcome then, the Zeppelin Mini, a unit that has far less of a footprint than its bigger sibling but which, B&W promises, delivers no less an audio performance. That means it's not a scaled down version of its predecessor - only the mirrored oval behind the dock connector mount and the matte black finish are reminiscent of the full-size Zeppelin - but a more form-fits-function offering that doesn't look out of place alongside Bose SoundDocks, Altec Lansings and the like.
The secret to the Zeppelin's sound is to treat the iPod or iPhone simply as a file store. Unlike almost every other iPod speaker, the Mini grabs tracks from the player's storage and through the dock connector entirely bypassing Apple's digital-to-analogue converter chippery.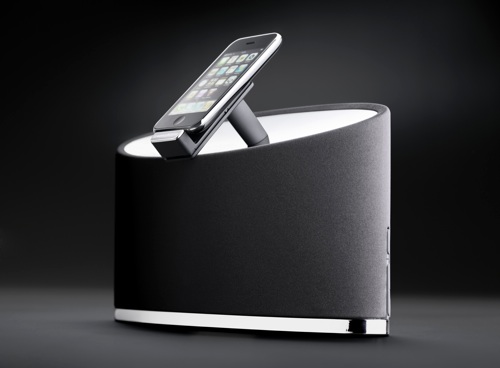 The iPod mound swivels through 90°
With the pristine digital data in the Mini's own buffers, B&W's engineers have full total control over the conversion process and can optimise the whole path from music file to audio output.