Nikon D3s
A shot in the dark?
In the best Nikon tradition the D3s has an eye-level pentaprism viewfinder with 100 per cent coverage in full frame mode and 97 per cent in the 1.2x cropped or DX mode. The viewfinder is bright, clear and accurate, with a 0.7 magnification at 50mm and interchangeable focusing screens. For those who are used to frame with the aid of an overlay grid, Nikon has not included an electronic one, so the only option is to buy a separate grid screen.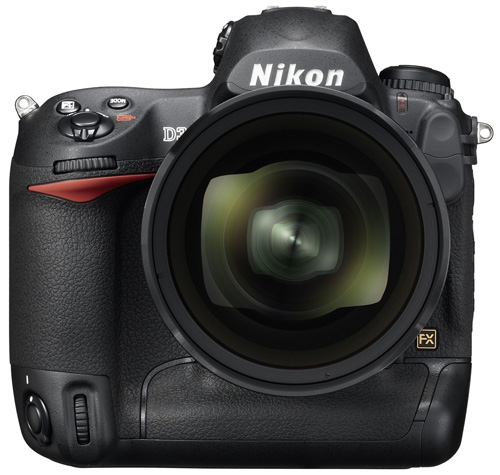 Shutter speed ranges from 1/8000sec to 30secs
The viewfinder is still the preferred composing tool of the professional photographer and as such Nikon provides it with indicators for nearly every setting. When not shooting in the native FX mode, a translucent LCD screen is activated in the viewfinder that partly masks out the inactive areas of the frame to enable accurate composition in crop modes.
At a glance the D3s is almost identical to its older brother, the differences with the D3 being arguably minor. A dedicated Live View (LV) button is now located on the rear of the camera, which makes much more sense than the LV position on the Drive Mode dial, as presented in the D3. For the first time in Nikon's pro line there is an Info button recalling all shooting information on the rear status display, and a mic input on the front of the camera.
However the most significant departure from the D3 is the much needed inclusion of a Dust Reduction sensor cleaning system, which works by activating, automatically or manually, four different frequencies of vibrations on the filter over the sensor in order to remove any dust particle trapped in it.
The LV functionality is similar to that of the D3, having a Hand-held or a Tripod option. While the Hand-held mode uses the same phase-detection Autofocus as the D3 – activated by the AF-ON button or by half-pressing the shutter release in the Tripod option – Nikon employs a new contrast-detection auto-focus. In the hand-held mode Live View briefly switches itself off to allow the AF sensor to come into play but it is still faster than the Tripod mode, despite Nikon's claims to have improved the latter's speed by 30 per cent.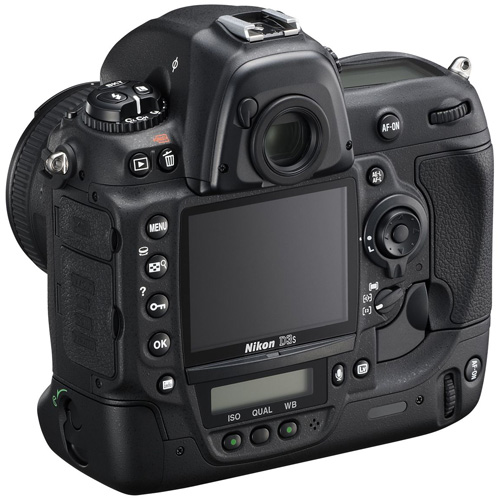 The viewfinder is packed full of information and there's always the Live View option
It is a shame that Nikon has still not found a way to permit direct access to playback from LV. As in previous models, you need to exit the Live View application before you can review your shots. A new Quiet Mode allows you to muffle the noisy sound of the mirror-return cycle and now takes the place of the LV position on the Drive Mode. Although the mode is far from silent, it does make a difference and will be a welcome addition among wildlife and stage photographers.