Nikon D3s
A shot in the dark?
Also unchanged from the previous model is Nikon's 3D Colour Matrix Metering II, which does an excellent job of delivering spot-on exposures in almost every lighting situation. The system works by evaluating each scene against a database of 30,000 correctly exposed images to select the best automatic settings. In my experience the system is extremely reliable, delivering natural skin tones and accurate tonal range in every colour.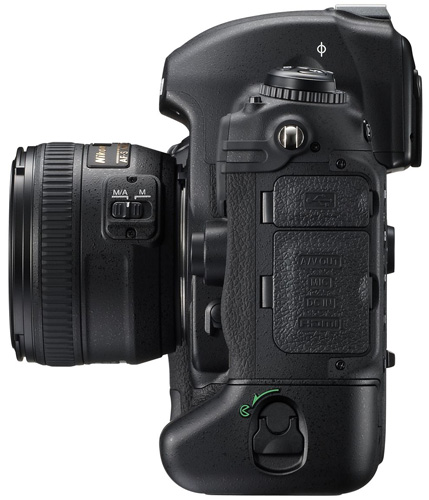 Auto and manual dust removal modes keep the full-frame sensor clean
Like most Nikons, the D3s has a tendency to overexpose shadow areas in very low light scenes (see phone box images) but otherwise, even very demanding lighting conditions are handled perfectly well. The Scene Recognition System is the brain behind most automatic settings – from auto exposure to auto white balance – also contributing to tracking the subject in continuous Autofocus. Auto white balance is generally very accurate, although artificial light is usually rendered warmer than it is by a slightly yellow/orange cast.
Active D-Lighting automatically optimises shadow details and highlights. It can be applied pre or post capture. To boost creativity Nikon offers its portfolio of preset adjustments to colour, contrast, sharpening, saturation etc. It is called Picture Control and lets you apply four different profiles already loaded in the camera. You can download more from Nikon's website or create and save your own. New to the D3s is also a Vignette Control application designed to vary the vignetting (corner shading), a typical characteristic of full frame cameras and lenses.
The D3s features the same Multi-CAM 3500FX focusing system, with 51 AF points comprising of 15 cross and 36 horizontal sensors, and was one of the main selling points of the D3. The module is fast, reliable and accurate, even with fast moving subjects. I don't normally like to work in Autofocus mode, yet I shot most of my test pictures in Auto, simply because it works every time. Indeed, the autofocus performance was also greatly helped by the matching lens provided.
Launched at the same time as the original D3, the Nikkor AF-S 24-70mm f/2.8G ED is the most recent and best standard zoom Nikon has produced thus far. The lens features Nikon's excellent Silent Wave Motor, for near-noiseless focusing, a Nano Crystal anti-reflection coating, which effectively reduces ghosting and flare, and a remarkable 0.38m focusing ability. Nikon has replaced the Manual Focus switch with an instant manual focus override, activated by the simple turning of the lens. Manual Focus is extremely smooth and the optics are among the sharpest available. There is no barrel distortion at all focal lengths, except the widest, where it is still more than acceptable.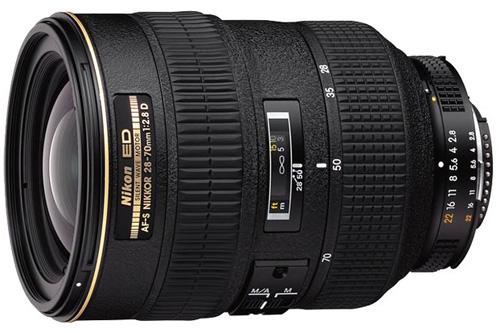 The bright Nikkor AF-S 24-70mm f/2.8G ED lens is an ideal match
Aside from the highest ever ISO sensitivities, the single major addition to this new version of Nikon's classic flagship DSLR is the introduction of D-Movie, which captures 24 fps video at 720p and can save files up to 5 minutes long/2GB in MJPEG format. The video quality of the D3s is sharp and smooth and with no jelly-like effect to speak of. The sound is excellent too, despite the mono mic and, for the first time, Nikon enables the autofocus module in the movie mode. D-Movie also sports full aperture control but, unlike Canon, there's no shutter speed or ISO control. There's also a High Sensitivity mode to take advantage of the low-light capabilities of the camera.