This article is more than 1 year old
Are West Bromwich Borg pliers actually side cutters?
Our experts probe Street View transdimensional DIY mystery
The revelation last Friday that West Bromwich was under threat of subjugation by a transdimensional DIY superpower prompted a few commentards to question our use of the word "pliers" to describe the threat: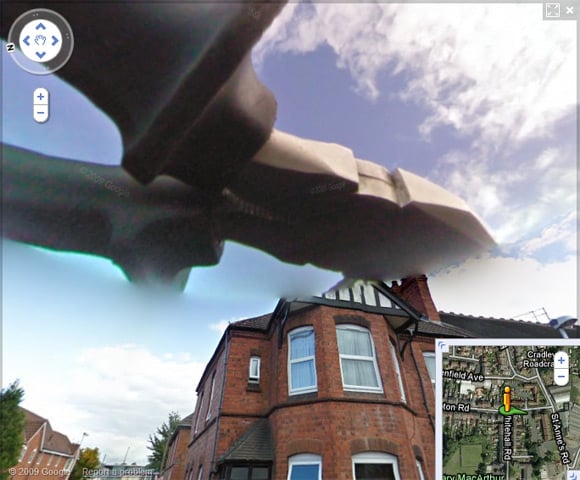 Indeed, some of our beloved readers suggested what we're dealing with here are in fact supersized flying side cutters, no doubt created from some advanced alien alloy capable of overcoming the most stubborn example of mankind's puny cable technology.
Well, we're sticking to our original analysis, and here are some pliers and side cutters from the Reg toolbox, for your viewing pleasure: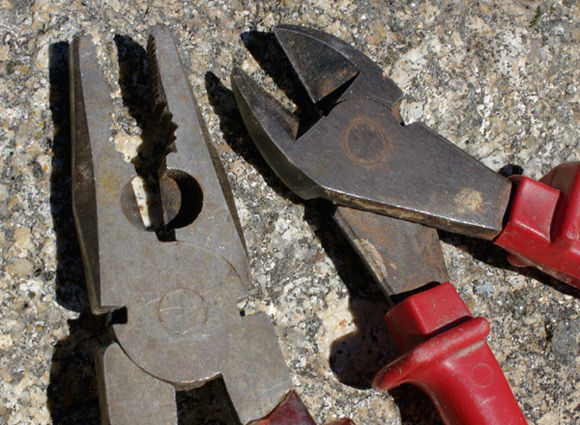 Note that the pliers have a modest side-cutting facility for those who have neither the budget nor the nerve to pick up a set of full-fat side cutters. The West Bromwich menace could be what our US cousins call "linesman pliers", with a rather more ample cable-cutting area, but they're still essentially pliers.
The debate is, of course, largely academic, and by the time we've finally agreed exactly what flying tool we're dealing with here, humanity will have been enslaved by monstrously overscale Borg wire strippers. ®