This article is more than 1 year old
HTC 'disagrees' with Apple patent theft claim
Response short on denials, righteous indignation
HTC has said it "disagrees" with Apple's claim that it has ripped off the iPhone maker's intellectual property - currently the subject of a legal battle between the two companies.
You wouldn't expect HTC to say anything else, of course, and we'd have been more surprised to see it say it won't "fully defend" itself what it did say, which is that it will do just that.
Curiously, HTC's formal statement on the matter doesn't emphatically deny Apple's accusations, which is usually how this kind of thing is worded. Indeed, it seems surprisingly short on righteous indignation.
It's all a bit 'pipe and slippers', in fact.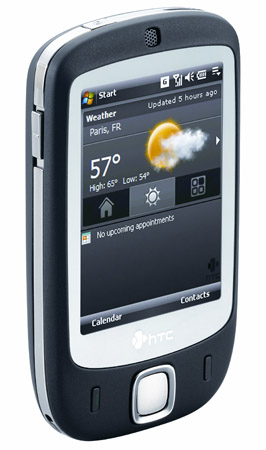 HTC's Touch: the 'first gesture-based smartphone' reveals the weather
Instead of a vigorous defence, HTC simply stated that it has been in business since 1997 and has been behind some important industry firsts ever since then: first Windows Phone, first Android smartphone, first WiMax smartphone and so on.
The crucial claim, perhaps, is its claim to the "first gesture-based smartphone", which is claims for June 2007. It doesn't say which model it has in mind, but we suspect it means the HTC Touch, was a Windows Mobile 6 device with HTC's own TouchFlo UI on top. We reviewed it here.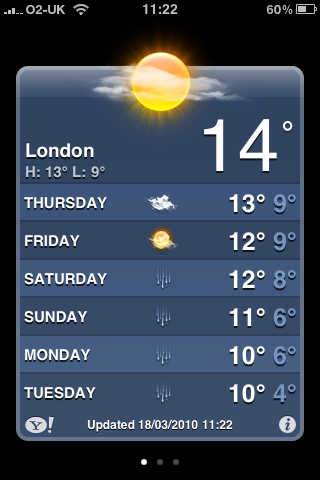 How the iPhone has always done it
At the time, TouchFlo was noted for its use of hi-res, anti-aliased, photorealistic graphics, something entirely absent from smartphone user interfaces up until that point. Or, rather, up until Apple introduced - but didn't ship - the first iPhone, in January 2007.
Apple shipped the iPhone later toward the end of June 2007. ®