This article is more than 1 year old
Bare-chested Shetlander welcomes Google with open fingers
Evidently unimpressed with Street View spymobile
The Shetland Islands are proving fertile ground for Street View tomfoolery, and hot on the heels of yesterday's Incredible Hulk revelation we have this chap offering Google's Orwellian black Opel the traditional local welcome: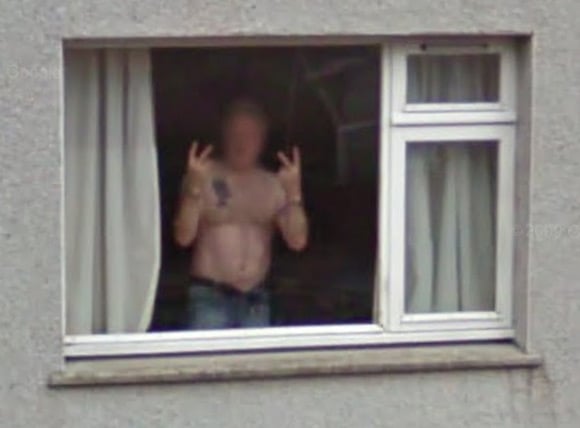 Splendid. Of course, every time we at the El Reg Street View bureau publish something provocative captured by Street View's all-seeing eye, it gets censored within hours.
Have a shufti at what happened after Vulture Central blew the lid on Royal Artillery numberplates on Thorney Island. Here's the scene a couple of days back...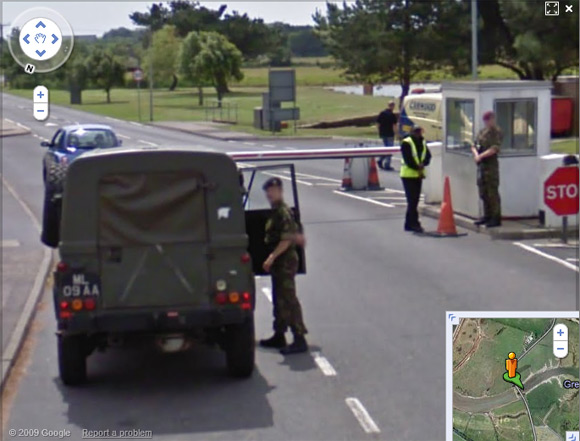 ...and the same view now: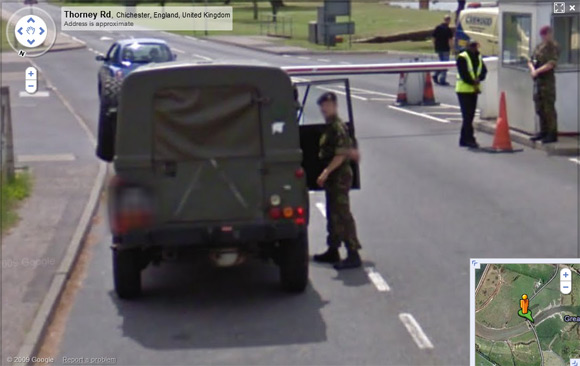 Uncanny. No doubt the Great Satan of Mountain View will give our hospitable Shetlander the same treatment in due course.
And while we're still hanging around the Shetlands, one Mikey threw us this email regarding yesterday's Street View shindig: "Nice one....I'm the guy dressed as Danger Mouse! Famous at last...."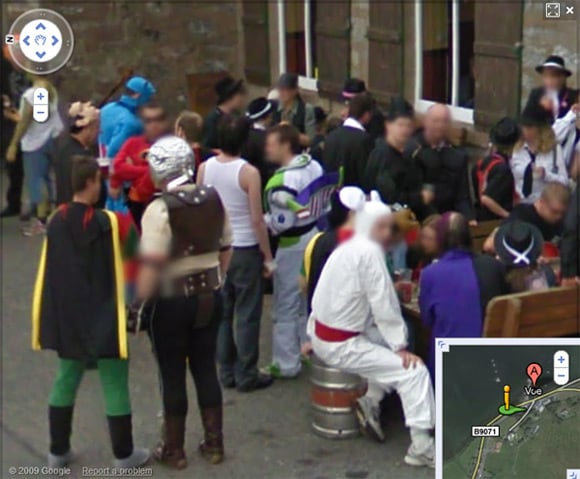 Yes you are - at least until Street View deems you unsuitable for public consumption. ®