This article is more than 1 year old
Loch Ness Stig blurred into oblivion
Mere pixellation inadequate, Street View decides
The curious case of the Loch Ness Stig just got a lot curioser, and the conspiracy thoeorists among you would do well to don your tinfoil hats and keep a sharp eye out for approaching black helicopters.
Back in January, the Top Gear wheelsman was spotted on Street View close to Scotland's famous body of water. It took the Great Satan of Mountain View about a week to address the matter, but it has now decided that mere pixellation is inadequate.
As you can see, it's a case of going...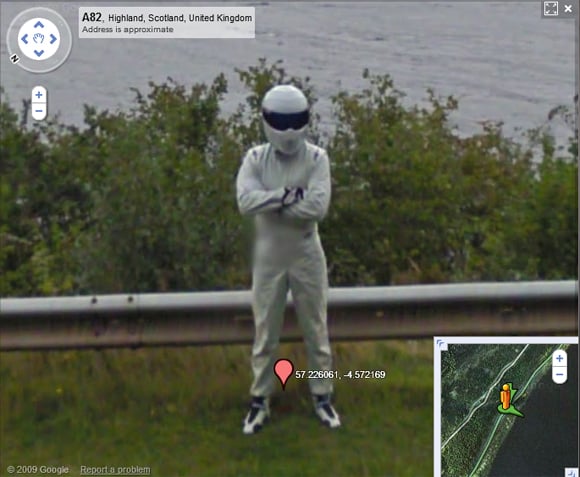 ...going...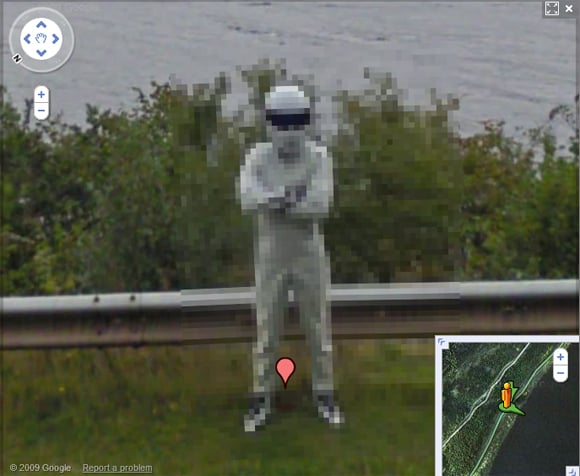 ...gone: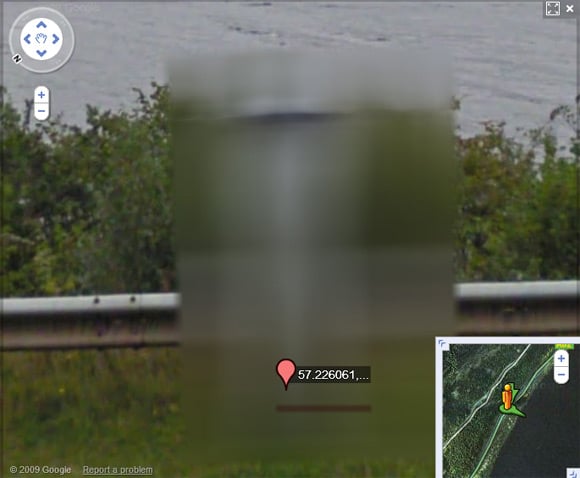 Spooky stuff. Quite why a perfectly inoffensive Stig deserves to be blurbrushed from history remains a mystery, especially when this bare-chested Scottish welcome is this morning still greeting visitors to the Shetland Islands: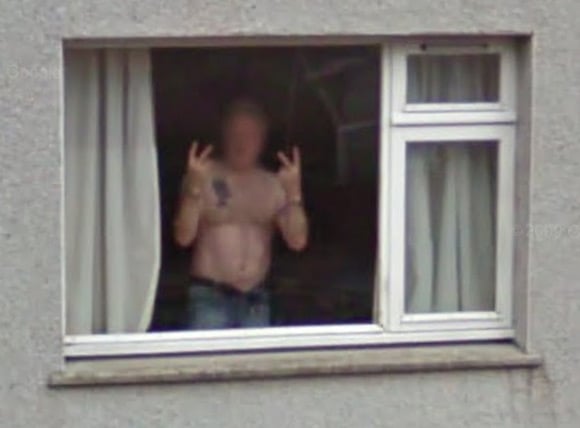 Well done sir. We couldn't have put it better ourselves. ®