This article is more than 1 year old
Canon Powershot G11
The resolution race is over, apparently
Despite its semi-professional ambitions the G11 is not a fast shooter. Power up is quite quick but nothing else is speedy. It takes over 1.5 seconds for the camera to display an image after capture and continuous shooting is a mere 0.8 frames per second.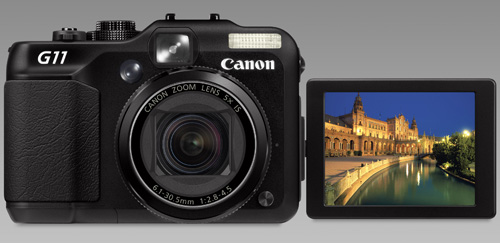 Autofocus in low light was none too bright
Autofocus, which is usually one of Canon's strengths, did not always perform well in tests, especially in low light. It is not particularly fast and too often either missed the main subject or took so long to find the focus plane that I missed my shot entirely. On paper the G11 should be able to focus in very dim light without the AF-assist lamp on but this wasn't the case during tests. On the plus side, the G11 has two focusing aids that can be quite useful if you get used to them.
There's the Flexizone AF, consisting of a focusing square that appears in the frame and that you can move around with the control dial to set the focus point on any area of the scene. The AF-point zoom alternative magnifies a portion of the scene within the focal point and overlays it to the normal image to check focus on relevant elements, like the eyes in a portrait for example.
While there is an issue with the pixel count reduction, it does not necessarily represent a giant step back. The biggest criticism the G10 received when launched was poor noise performance. So Canon had to make improvements in its next release.
The options were either, maintain the same resolution and increase the size of the sensor, as Micro Four Thirds cameras did, or decrease the resolution and maintain the same size sensor. The advantage of the latter is that Canon could keep the excellent small zoom lens of the G10, while preserving the same magnification ratio of a bigger lens.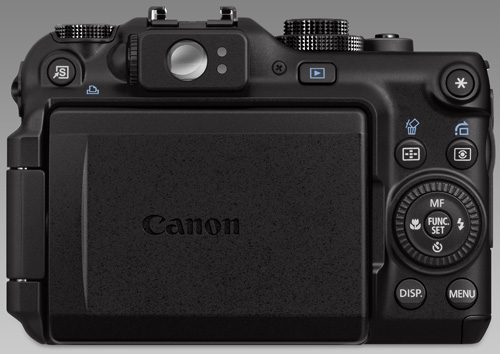 The optical viewfinder is good to have, but lacks attention to detail
Canon decided to create a less dense (lower pixels count) sensor but boost its light gathering by increasing the size of the pixels. The result, in my view, is a much improved handling of noise and colour aberrations compared to the previous model and a very good overall image quality.