Canon Powershot G11
The resolution race is over, apparently
In use, you can only manually select a maximum of 3200 ISO. The Low Light mode has an automatic facility to increase the sensitivity range to up to 12800 ISO although this comes at the price of resolution which will automatically drop to 2.5Mp.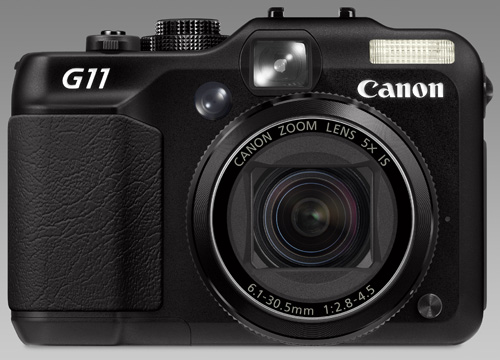 Still room for improvement, but the image quality is certainly impressive
These ISO boosts are a scene-only feature, meaning the user will not be able to select them directly from the ISO dial. It is interesting that in my test the camera never selected an ISO setting higher than 5000 when in Low Light mode, despite shooting in very dim environments. This is further confirmation of the outstanding performance of the new sensor, which enhances the performance of Canon's classic DIGIC 4 processor.
In light of the G11's ISO performance, it looks like Canon's approach has paid off. The new sensor delivers outstanding low light pictures. Noise is negligible all the way to ISO 800 but even at 1600 and 3200 noise is handled very well, with good dynamic range, acceptable levels of detail and colour fringing.
The video mode of the G11 is nothing more than average with a standard resolution of 640 x 480 pixels at 30fps. Canon unfortunately does not enable the optical zoom while recording and limits recording length to 4GB or 1 hour.
Like most cameras in the G series, the G11 is certainly no looker – unless you like the old-fashioned, chunky rangefinder style – but it's not meant to be. This is no gadget camera, rather a pocketable back-up option for the pro-photographer or serious amateur. Its strength lies in image quality and abundance of manual controls rather than stylish design and fun factor.
Verdict
No doubt the G11 will have a tough job fending off large-sensor competitors, but shop around and you'll find it is still the best value-for-money option if you're after a medium size compact with manual control and semi-professional output. I just wish Canon could redesign the viewfinder to make it a real image composition alternative to the LCD screen. ®
Catherine Monfils is a professional photographer specialising in portraiture, lifestyle and fashion.
More Camers Reviews...

Olympus
PEN E-P1

Canon
Powershot
S90

Sony
Cybershot
DSC-WX1

Ricoh GR
Digital III

Canon Powershot G11
The low noise sensor shows that increasing resolution isn't the only trick in the book. Great images, but the viewfinder needs revamping.