Acer Aspire One 532
The best 2G Atom machine?
Review If you thought the netbook market was already flooded, Intel's recently-launched 'Pine Trail' platform means you can expect another new batch to come through. We've already seen Asus' take on Pine Trail with the Eee PC 1005PE - reviewed here. Now we have Acer's Aspire One 532h.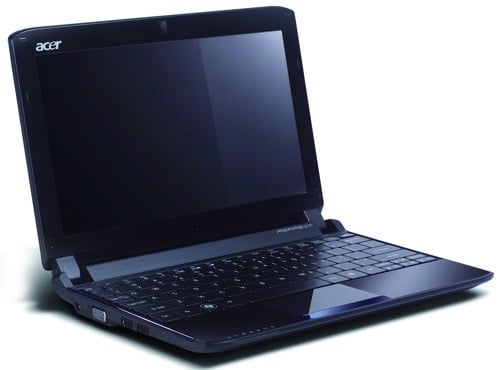 Acer's Aspire One 532: 'Pine Trail' pioneer?
Like the 1005PE, Acer's 532h is powered by Intel's 1.66GHz Atom N450 processor. This is joined by 1GB of DDR 2 memory and integrated GMA3150 graphics – as with all Pine Trail netbooks, the graphics and memory controllers are both housed on the CPU. Intel claims this results in enhanced battery life and improved performance.
The 532h is an attractive piece of kit. Its glossy lid - silver, blue and red are the colour options - might be a prone to a few smudge marks, but it looks striking and features smooth, curved edges.
It's also reasonably lightweight and, on our scales, clocked in at 1.21kg. Adding the power supply to a netbook usually increases the total weight by around 300g, but at 200g Acer's compact, phone-style adapter means you'll have slightly less to lug around. The weight saving might not be massive, but you will appreciate the adapter's reduced bulk.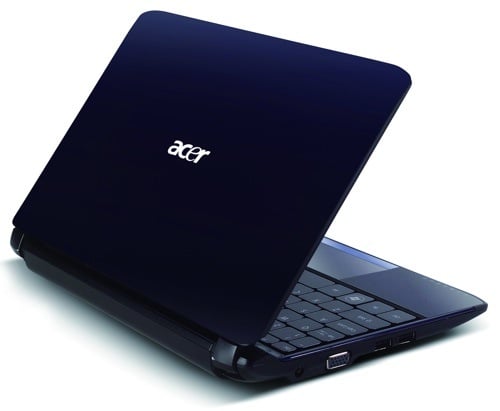 A simple, yet attractive chassis
Acer quotes the 532h's thickness at 25mm, but that's if you opt for the three-cell battery variant - as seen in some of the photos here. Our review sample had the six-cell battery. This doesn't poke out from the rear, but it does bulge out underneath the netbook, which pushes the thickness at this section to 38mm.