Hardware biggest cause of HDD failure, says Freecom
Launches low-cost data recovery service
---
External hard drive maker Freecom has revealed that almost half of all hard drive crashes are caused by hardware failure.
While launching a new, low-cost data recovery service, Freecom said its internal estimates suggest manufacturing flaws and age together account for 49 per cent of all hard drive failures.
By contrast, human error - moving the drive when then heads are flying, dropping laptops and suchlike - only account for 28 per cent of cases.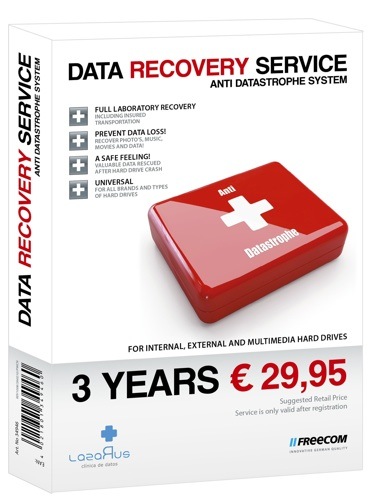 Moving down this chart of hardware horror, we have software failure causing 14 per cent of hard drive failures. Malware is responsible for eight per cent of incidents. Natural disasters account for the remaining cases - one per cent of failures.
Freecom's solution, it said, its is off-the-shelf eponymous Data Recovery Service. Buy the package from any retailer for £24.95 and a nominated drive - external or one within a PC, of any brand, type or manufacturer - is covered for three years from the date on which the drive is registered with Freecom.
The service extends to only one incidence of drive failure - whatever the reason for it - so you will have re-insure replacement drives.
The package - described by Freecom as an insurance policy for data - covers sending the damaged drive, which be kept within its host computer; you don't have to remove it - getting the data off, and the return of the recovered information on a brand new Freecom external drive.
The old drive is destroyed and sent off for recycling. Freecom's data-recovery partner, LazaRus, will retain the recovered data, but only for 15 days in case the files being returned are lost in transit. ®
Similar topics
Narrower topics