Branson's SpaceShipTwo rocketplane gets off ground
Remains firmly mated with mother, though
---
Beardy biz kingpin Richard Branson was overjoyed yesterday to announce that his passenger-carrying suborbital "SpaceShipTwo" rocket thrillride craft has left the ground for the first time. However it remained attached to its jet-powered "mothership" for the entire flight: independent operations aren't expected for some time.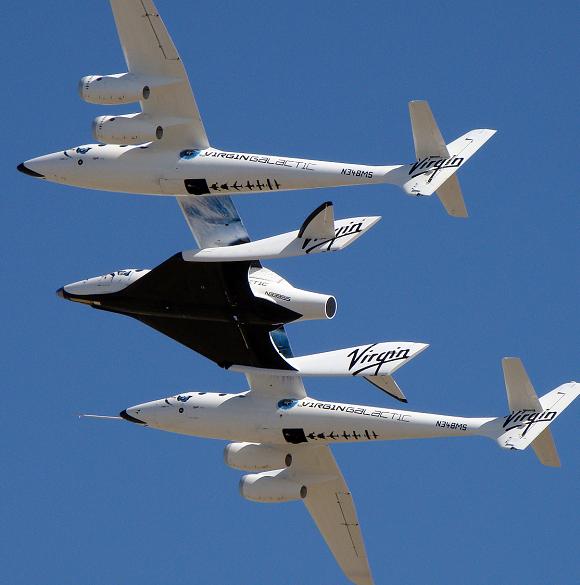 Going nowhere without my mummy for now.
"Seeing the finished spaceship in December was a major day for us but watching VSS Enterprise fly for the first time really brings home what beautiful, ground-breaking vehicles Burt and his team have developed for us," enthused Branson.
"It comes as no surprise that the flight went so well; the Scaled team is uniquely qualified to bring this important and incredible dream to reality. Today was another major step along that road and a testament to US engineering and innovation," added the Brit biz-lord.