You know how it is: you've got a hot story on the Vienna Boys' Choir that needs writing up pronto, so you put your top man on the job...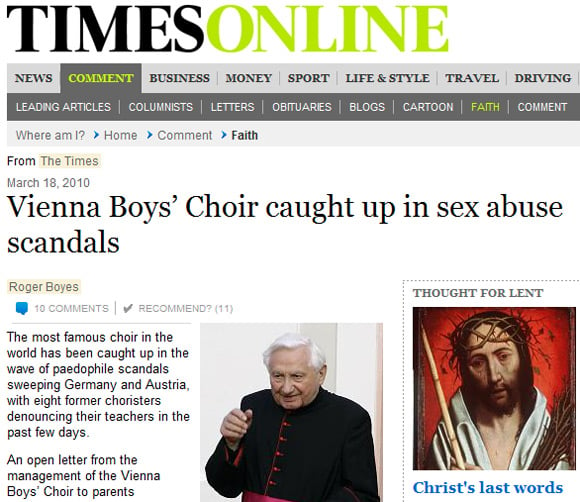 ...and the next thing you know, the El Reg Friday Bootnote schoolboy innuendo sub-division is all over it.
We got in touch with a chum at the Times who admitted that "poor Roger always seems to end up with this kind of story". Our man did, though, refuse to be drawn as to whether the best way to protect the public from this sort of tomfoolery was to stick the entire Times website behind a paywall. ®
Boyesnote
Thanks to the various readers who alerted us to this one and demanded satisfaction.