Beijing erects giant pong-away sprays at rubbish dumps
See no evil, smell no evil
---
Beijing is putting up 100 giant deodorant sprays which can jet perfume over rubbish dumps in order to reduce their acrid smell.
Continued economic growth in China means increasing pressure on landfill sites. Pressure also comes from China's growing middle class which increasingly complains about government decisions, just like the middle-class nimbies in the rest of the world.
The result in Beijing is a city which produces more rubbish everyday than it can bury, burn or recycle. Which results in some smelly dumps. Government plans for incinerators have been hit by well-organised protests from nearby residents.
In response Beijing is covering rubbish tips with plastic sheeting and installing the German and Italian designed deodorising devices, the Guardian reports.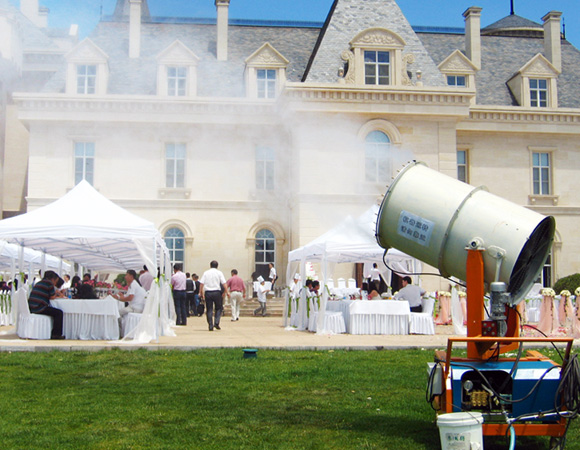 This is what you get when you industrialise Elizabethan England.
They're essentially giant fans coupled to high-pressure hoses which create a fog of tiny water droplets. With the addition of perfume, these help to remove existing odours and cover up what the spray does not remove. Apart from improving smells, the fans can also be used to cut dust on building sites or cooling big venues.
The first giant stink-slayer should go up by May. ®