Acer has priced up its sleek Timeline X laptop line for the UK. It also said today when it plans to release the first of its new line of Ethos entertainment notebooks over here.
The first Timeline X machines will ship in May: the x745 and x741. Both ranges will feature 14in, 15.6in and 17.3in models - 3820, 4820 and 5820 - with the x741 models equipped with Intel Core i3 and i5 processors. The X745 line also includes Core i7 versions.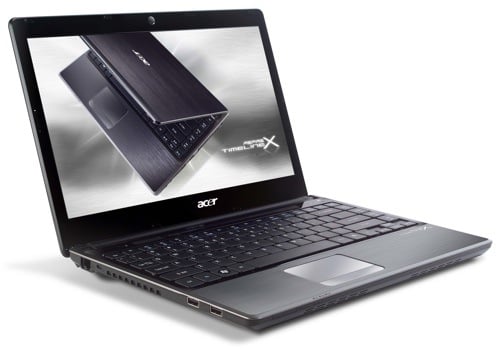 Long runner: Acer's Timeline X x745 3820
Some will have 1080p screens, others 720p versions, all LED backlit. All will incorporate an HDMI port, 802.11n Wi-Fi, Bluetooth 2.1, Gigabit Ethernet and Dolby Theatre 3 audio technology to deliver virtual 5.1 surround sound through the laptops' two built-in speakers or headphones.
Some versions have integrated graphics, other AMD ATI Mobility Radeon 5000-series GPUs.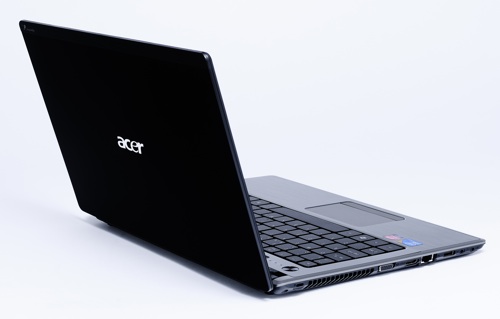 Available with 13.3, 14.0 (above) and 15.6in LED screens
Acer will initially offer Timeline Xs with six-cell batteries good, it claimed, for eight-hour runtimes. These will be priced from £600. Soon after, nine-cell models delivering 12 hours' battery life will debut at £800.
The Aspire Ethos 8943G won't arrive until the end of June and cost £1100. For your money, you get a notebook with an 18.4in 1920 x 1080 display, true 5.1 audio thanks to four up- and front-facing speakers and a down-facing sub-woofer. It has space for two 640GB hard drives.
Again, Core i5 and i7 CPUs are the order of the day, and the aforementioned Mobility Radeon 5000-series graphics - Acer said there will be no Ethos machines with integrated graphics.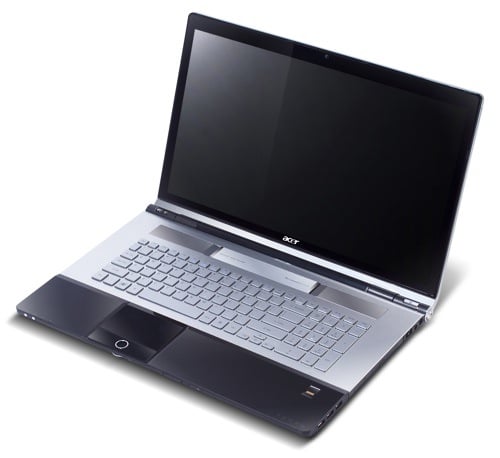 Ethos: the touchpad is also a backlit control panel
The initial model have a multi-format DVD writer, but Blu-ray versions will follow. Ditto models with 15.6in screens, the latter in Q3.
All of them will have 802.11n Wi-Fi, Bluetooth 2.1 and Gigabit Ethernet. ®