Review Sony Ericsson's latest Qwerty-packing business-centric handset has a similar look to Nokia's E72 and RIM's Blackberry 9700 but, alas, none of their flair.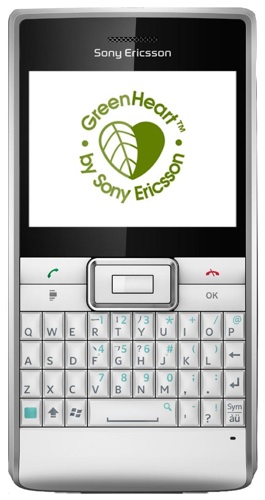 Despite its metal casing - with plastic edging to increase the range of its network aerial - it's a staid, blocky looking device with ugly, aggressive edges on the front. That said, the rounded rear feels fine in the hand. The phone's four lines of 37 keys feel a little cramped and aren't as easy to negotiate as either the 9700 or the E72, though they're raised in the middle to give them a little distinction and the springiness of the keys offers a decent level of feedback.
It has a resistive touchscreen, though it's only small - 2.4in - and comes with a stylus tucked into a pocket on the back, which can be handy when dealing with resistive technology's all-too-common insensitivity.
Aspen runs Windows Mobile 6.5 which has been making a sterling effort to ease the hurt of Win Mo versions past by making all menus thumb-friendly and easily accessible. It also gives you access to the rapidly growing Windows Marketplace for additional apps too.
Lastly, for those concerned about their eco credentials, Aspen is made from recycled plastics. In its made-from-old-bottled case: a 3.2Mp camera and Assisted GPS pick-up supported by Google Maps. ®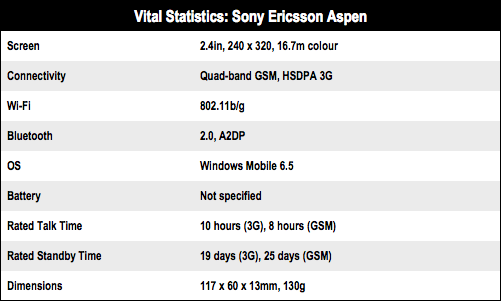 Next: Qwerty Smartphones - the Verdict

Sony Ericsson Aspen
Sony Ericsson's candybar doesn't come up to the standard set by its rivals.