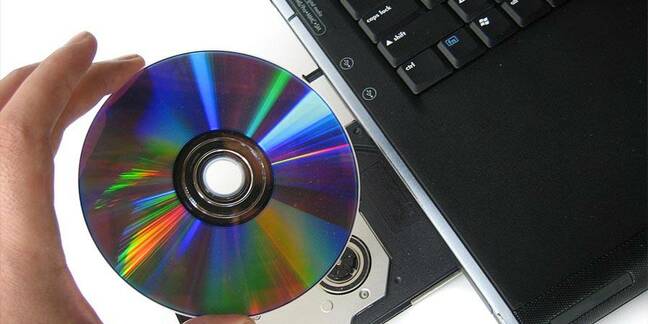 Ed Roberts, the pioneering computer engineer and early mentor to Bill Gates and Paul Allen, died Thursday at age 68.
Roberts will perhaps be best remembered for the Altair 8800, developed and marketed in both kit and assembled forms by his company, Micro Instrumentation and Telemetry Systems, better known by its acronym, MITS.
Roberts founded MITS during a stint in the Air Force, stationed at Kirtland Air Force Base in Albuquerque, New Mexico. Along with fellow model-rocketry enthusiast Forrest Mims and others, Roberts developed the first MITS products in the late 19602: telemetry transmitters and tracking lights for model rockets.
After MITS's model-rocketry phase, the company, with Roberts as president, went on to develop electronic calculators. According to several sources, this effort started strong, but was crushed in a ruthless price war in 1974.
Roberts then turned to personal computers - or, as they were called in those days, microcomputers. Developed during 1974, the MITS Altair 8800 may not have been the first "personal" computer, but it was arguably the one that inspired the surge in hobbyist interest when it appeared on the cover of Popular Electronics in January 1975.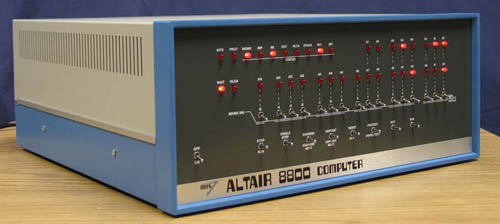 One incarnation of the Altair 8800 - others lack the silver strip on the bottom of the faceplate
The Altair 8800 that appeared on that cover was actually a mock-up - the real Altari 8800 that Roberts had sent to New York for the Popular Electronics photo shoot was lost in transit, some say due to a strike by the shipping company.
Compared to today's PCs, the Altair's specs were laughable, but in 1975, the box had plenty of power for a hobbyist, and in its base config cost only around $375 in kit form and $475 assembled - that's around $1,500 to $1,900 in today's dollars. Roberts was quoted by the Telegraph as saying in the 1986 documentary, Triumph of the Nerds, that his microcomputer was "the ultimate gadget."
The MITS microcomputer was powered by a 2MHz Intel 8080 processor and had between 256 bytes (not kilobytes) and 64 kilobytes of RAM. Although a boot ROM was an option, many users simply flipped its many switches to toggle in the boot routine.
Storage was also optional - you could choose between paper table (presumably octal) or a cassette player. Most hobbyists also didn't bother with a display, they simply read the results of their programs on the Altair 8800's flashing lights. Since the box's bus - originally called the Altair Bus but eventually renamed the S-100 - could accept a variety of cards, a terminal or teletype could be connected by adding in a serial card.
Robert's inspiration for the Altair 8800 was simple. "My assumption was that there were a bunch of nuts out there like me that would like to have a computer," he said. And two of those nuts turned out to be William Henry Gates III and his buddy Paul Allen.
In 1975, Gates and Allen saw the Altair 8800 on the cover of Popular Electronics - nicknamed Poptronics in those days - and contacted Roberts, offering to write software for the box. The language that they came up with, Altair BASIC, was based on the original BASIC (Beginner's All-purpose Symbolic Instruction Code) developed during 1963 and 1964 by John Kemeny and Thomas Kurtz at Dartmouth College, New Hampshire.
Allen moved to Albuquerque in 1975 to join Roberts; Gates soon dropped out of Harvard to join Allen. There they founded a company named Micro-Soft - which, we hear, has done pretty well for itself in the years since.
Roberts, from all reports, did more than hire Gates and Allen to produce code for MITS and its Altair 8800. He also showed them the ropes of running a business and became an overall mentor. In a joint statement released today, Gates and Allen said of Roberts:
Ed was truly a pioneer in the personal computer revolution, and didn't always get the recognition he deserved. He was an intense man with a great sense of humor, and he always cared deeply about the people who worked for him, including us. Ed was willing to take a chance on us - two young guys interested in computers long before they were commonplace - and we have always been grateful to him.
By 1976, MITS had grown well beyond its rugged roots, and Roberts apparently felt like it was time for a change. After selling MITS to then drive-maker Pertec Computer Corporation in a $6.5m deal that was finalized in early 1977, he left the company.
Roberts kicked back as a farmer for a few years, then enrolled in medical school in 1982, receiving his degree in 1986 at age 44. After his residency he became a country doctor, spending his last years making house calls in the 4,500-soul town of Cochran, Georgia. William Henry Gates III went on to become the richest man in the world. ®
Sponsored: Practical tips for Office 365 tenant-to-tenant migration